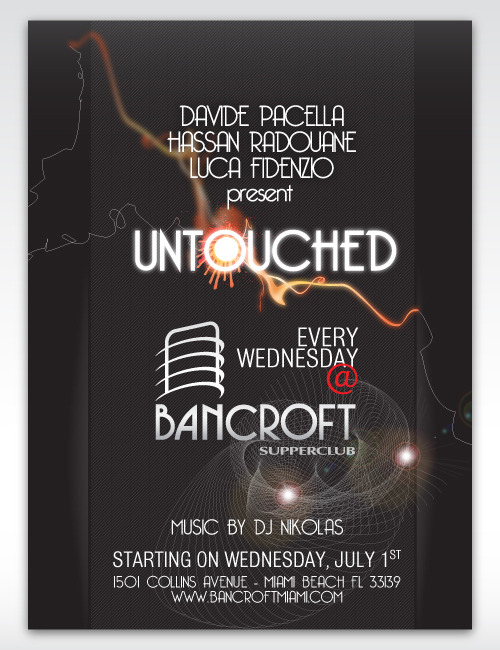 Beginning next Wednesday, July 1st, the Bancroft SupperClub will debut
"Untouched" with music by DJ Nikolas.
Also you can join them every Thursday for "Original Thursdays" with
"International House" music by DJ Francesco
Every Friday is "Sexy House" music by DJ's Danny, Joe Santiago and Justin
Sheppard.
Saturdays @ Bancroft feature "House" music by DJ Sebastian.
Events from 8 p.m. To 5 a.m.