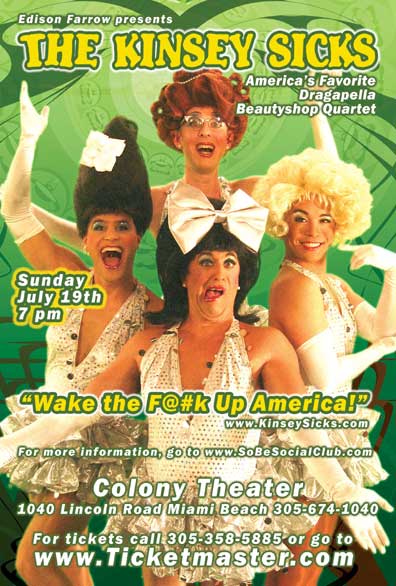 Sunday, July 19th 7pm
The Kinsey Sicks
"America's favorite dragapella quartet"
The Kinsey Sicks will be performing their fabulous show "Wake the F@#K Up America" at the Colony Theater for one show only on Sunday, July 19th at 7pm. Tickets are $25 or $35.
Colony Theater
1040 Lincoln Road
305.674.1040
Click here for Tickets!