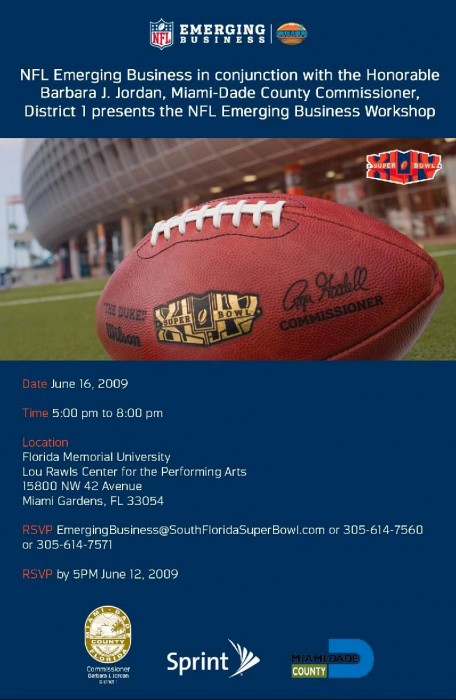 South Florida Super Bowl Host Committee 2010 hosts 4th NFL Emerging Business Program Workshop
Workshop Description
This is the fourth in a series of workshops offered "free of charge" to all participants and business owners interested in doing business with Super Bowl XLIV. To fully understand the National Football League procurement process, we highly recommend attendance at these workshops presented by the League. Please refer to www.fmuniv.edu for directions to the university. RSVPs are a must by 5 p.m. on Friday, June 12, 2009.
South Florida Super Bowl Host Committee
Community Outreach Department
2269 Dan Marino Boulevard
Miami Gardens, Florida 33056
www.SouthFloridaSuperBowl.com