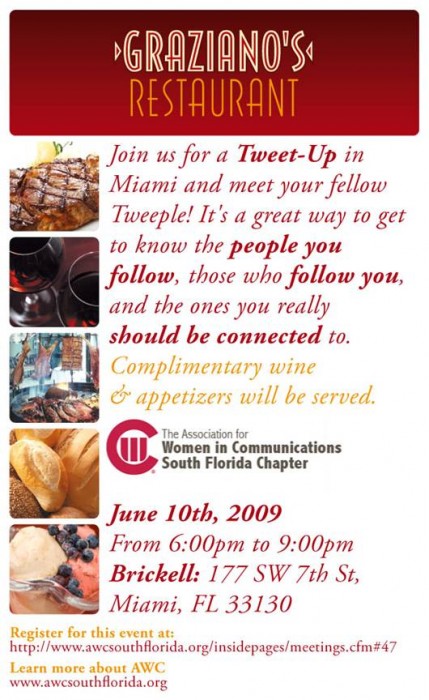 Association for Women in Communications South Florida Chapter
Wed, Jun 10, 2009
6:00 PM – 9:00 PM
Graziano's (Downtown/Brickell)
177 SW 7th Street
Miami, FL
[ register for this event ]
Fees for this event:
Non-members: no charge
Chapter Members: no charge
Join us for a Tweet-Up in Miami and meet your fellow Tweeple! It's a great way to get to know the people you follow, those who follow you, and the ones you really should be connected to.
It's a free event and includes free wine and appetizers.