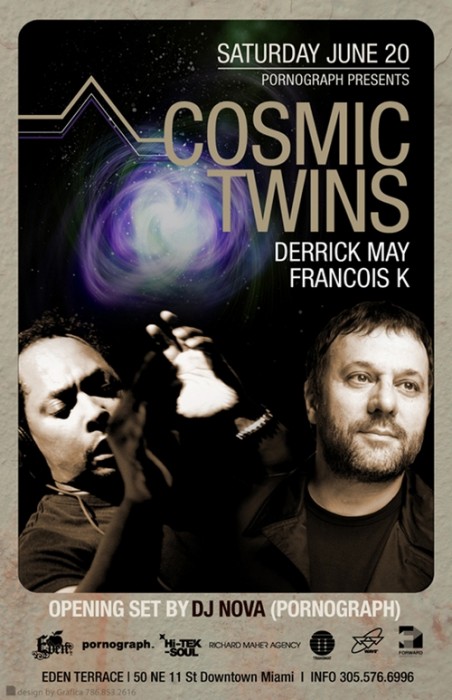 Nocturnal invites everyone to come out on Saturday, June 20th, as they bring in two electronic dance music legends, Francois K and Derrick May. While May's sound brings back the original techno sounds of Detroit, Francois will house everybody with signature sound that was a pivotal part in NYC's early scene. This event will undoubtably highlight the weekend in Miami.
The Cosmic Twins
Saturday, June 20, 2009 10:00 PM
Nocturnal | 50 NE 11 Street
Pornograph presents THE COSMIC TWINS aka Derrick May & Francois K
Tickets
Thank you for using Soul Of Miami!