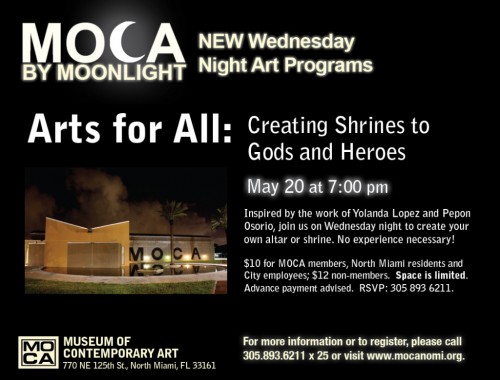 Creating shrines to Gods and Heroes, inspired by Yolanda Lopez and Pepon Osorio.
7-9 PM
A series of art classes for adults, to be offered from 7 PM to 9 PM. Learn about contemporary art by participating in hands-on art activities. No art skills necessary. Miami-Dade County Art Educators will earn MPP points for attending.
$10 per class for MOCA Members, North Miami Residents and city employees, $12 for all others.
More Info (kinda)
Thank you for using Soul Of Miami!