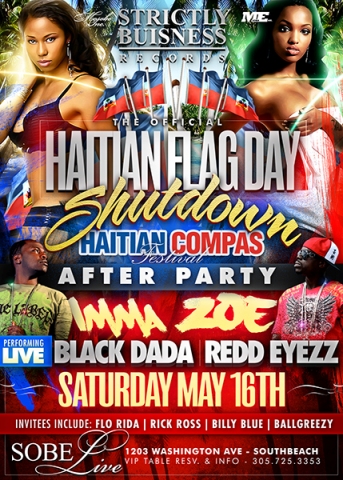 Live Your Life Saturdays In Association With Strictly Business Records Presents:
The Official Haitian Compas Festival After Party!
Performing Live: Black Dada – "Imma Zoe"
Redd Eyezz
Haitian Flag Day Shutdown!
THIS WILL BE A SOLD OUT EVENT! OVER 2000 EXPECTED! ONLY 1000 WILL GET IN PLEASE ARRIVE EARLY!
Ladies Drink Free Til 12
Music By DJ Element & D1 The MC
The Award Winning Live Your Life Saturdays @ Sobe Live
Thank you for using Soul Of Miami!