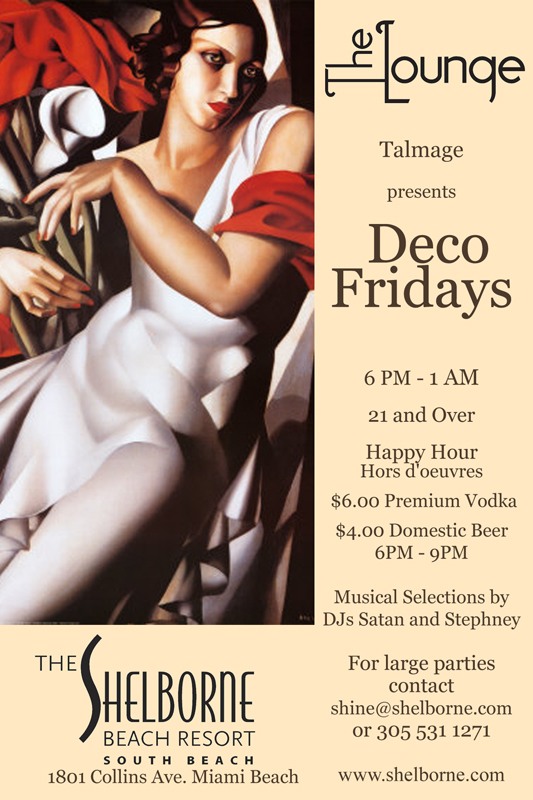 Deco Fridays at The Lounge at Shelborne
Club Hell Celebrates this Friday with Satan & Steph!This week I am extremely proud to announce a very special celebration. Please join me and the Club Hell cycling team as we celebrate 2550 miles ridden and $6,788.07 raised for the National MS Society.
Now come pat us (and yourself – you worked hard this week too after all!) on the back with a tequila shot or 7 at the Shelborne Lounge. Drink Specials:
$4 Domestic Beers
$6 Stoli
$6 Bacardi
$8 Chivas 12
Enjoy a free appetizer and/or order from the full menu. $2 parking just north of the Shelborne. Always a party, never a hassle!