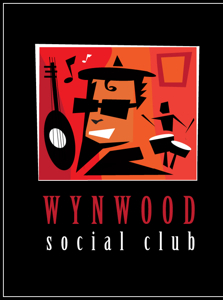 12 NIGHTS now at the new WYNWOOD SOCIAL CLUB! (come check it out)
12 Nights of Electronic Music and Art II
Profiles: Music of Jaime Reveles
What do Miami heat, humidity, sheep, donkeys, thunderstorm, train, muted piano, trabecula, the president and computer have in common?
In his profile concert, the emerging composer Jaime Reveles reflects on his experience of living in the Southern Florida and at large via music. The compositions feature C. Fitzgerald (performance art), D. Manoiu and V. Chavarria (conductors), S. Hale (soprano), A. Sugarman (clarinet), M. Preda (piano), G. Hecker and I. Centeno (percussions), D. Lamas (viola), D. Dickinson (double bass), D. Manoiu (piano), C. Martinez Bourguet (cello) and J. S. Reveles (computer).
Admission: $5
(live band following concert, included)
Saturday April 25, 2009 8pm
Wynwood Social Club
2501 NW 2nd Avenue (right across from Joye's Restaurant)
434-284-2985
http://www.wynwoodsocialclub.com/
http://www.12nights.org
info@12nights.org
Thank you for using Soul Of Miami!