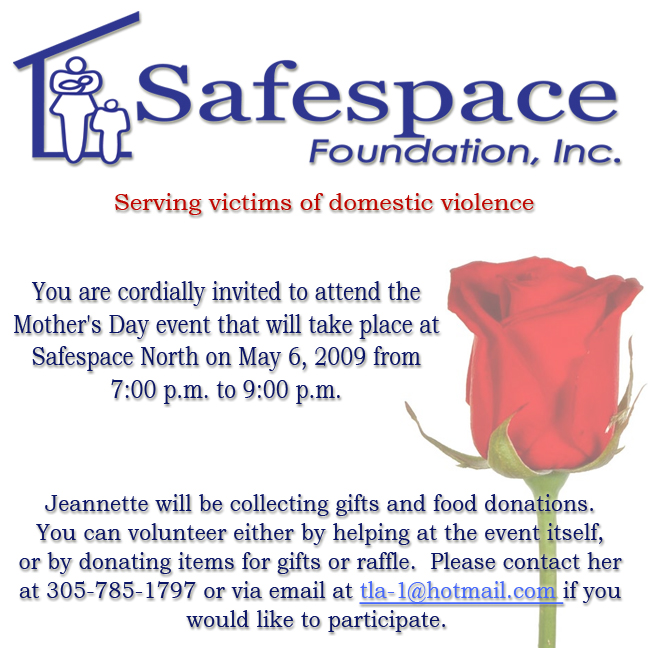 Safespace is an organization that assists victims of domestic violence. If you can attend the event or contribute items for the auction or if you can e-mail blast this to your contacts, the women, children and men, yes that is right, men, will definitely appreciate any support we can show. It is a topic that is near and dear to several of our hearts and the ultimate question is: how many of you know someone who is or has been abused? Those that are abused, typically do not talk about it and never will bring it up so it can actually be your neighbor or your co-worker. You will be amazed.
I hope to see you there and if you can not make it to the event but can contribute something, please contact Jeannette direct as monetary donations would be appreciated as well.
Thank you Everyone for taking the time to read and review this. Stay well and have a wonderful evening.