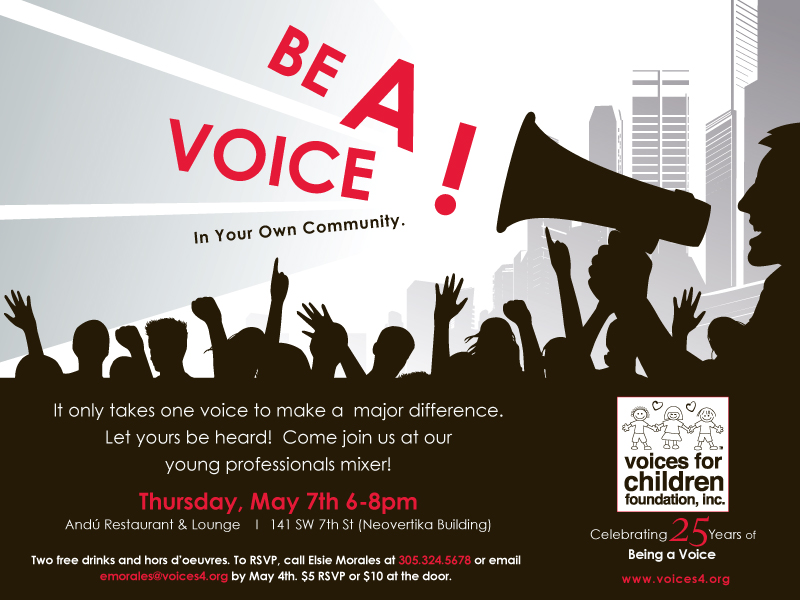 On May 7th, Voices For Children hosts a YP mixer for the downtown Miami crowd at the posh Andú Restaurant & Lounge. Two free drinks and hors d'oeuvres will be provided to those who join us on behalf of child advocacy!
To RSVP or for more information, call Elsie Morales at 305.324.5678 or email emorales@voices4.org. To learn more about how to Be A Voice for abused children in Miami, visit www.voices4.org.
Thank you for using Soul Of Miami!