An Invitation for you to join us this and every Sunday for a day of fun and entertainment as we take the stage again "Idol Style" at Miami's longest and hippest Open Mic Party in Coconut Grove.
"IDOL STYLE" Competition- Week One Sunday March 29th 2009
Noon till 10PM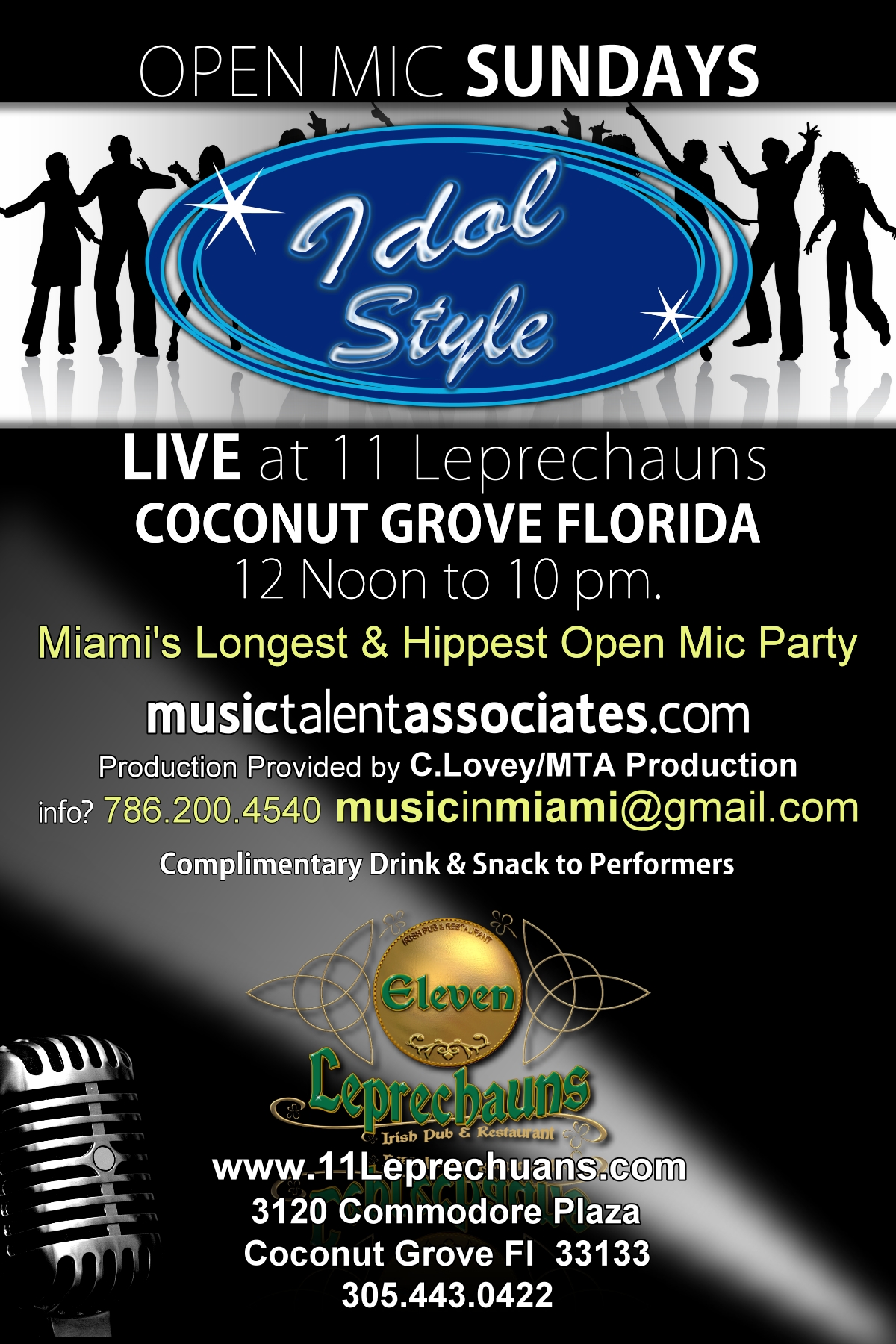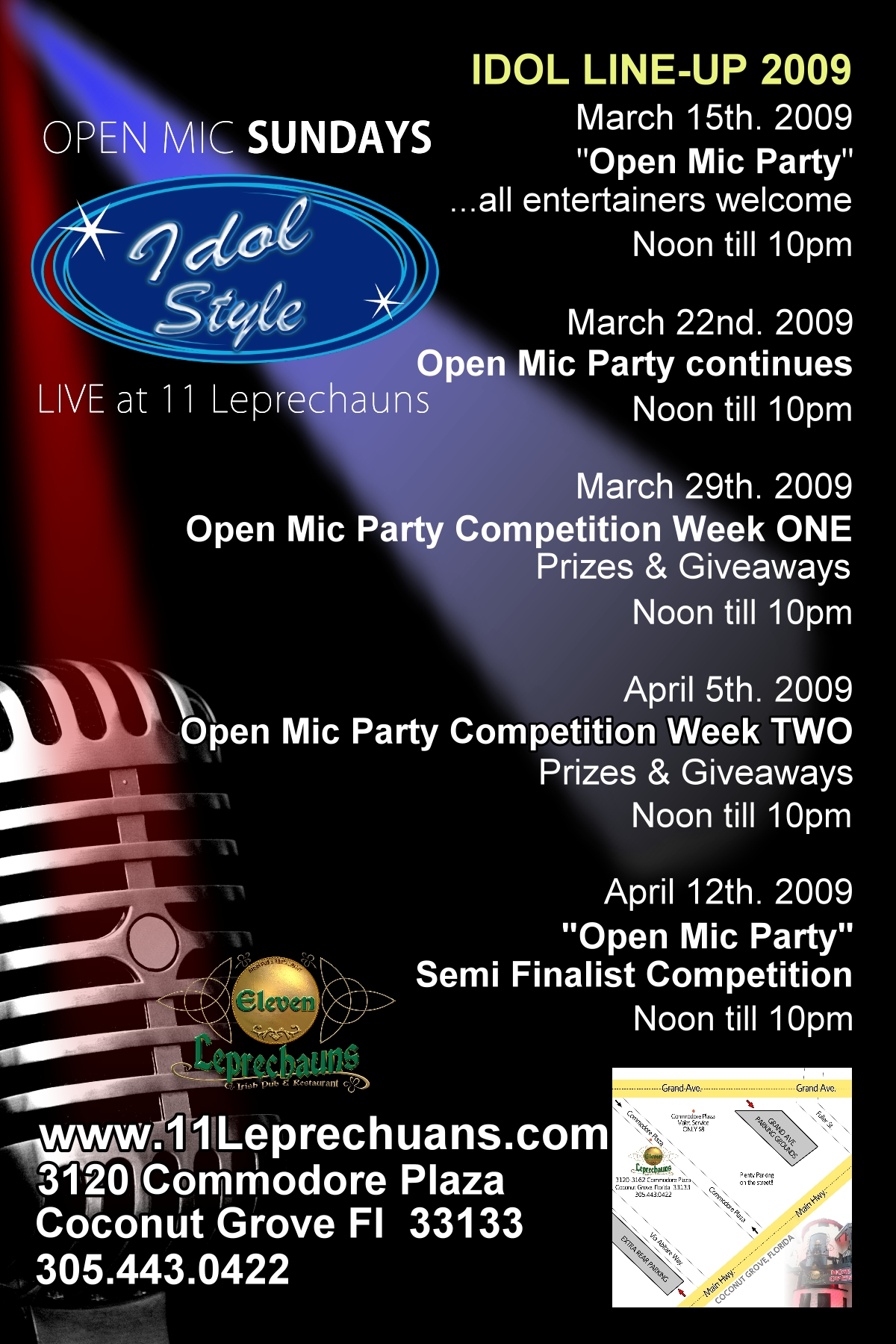 Categories:
1 .Best Vocalist
2. Best Band
3. Best Song or Songwriter
4. Best Variety Act
Prizes & Giveaways
Musicians, Songwriters, Comedians, Dancers, Poets, Playwrights and
Entertainers are all welcome to compete
Location: 11 Leprechauns Irish Pub & Restaurant
3120 Commodore Plaza
Coconut Grove Fl 33133
305 443 0422
Come join us, bring your talent & favorite Instrument, we provide the
stage, the PA, limelight, drums & amps.
*Complimentary Drink And Food to all performers.
*ask for details
To schedule a performance and more info: call 786 200 4540 Jeff
http://musictalentassociates.com
Competition rules at: http://www.myspace.com/coconutgrovelive
Prizes Sponsored by Sam Ash Music, Smokey's Novelties, Full Body
Fitness, Maui Nix Surf, 11 Leprechauns & MTA Productions