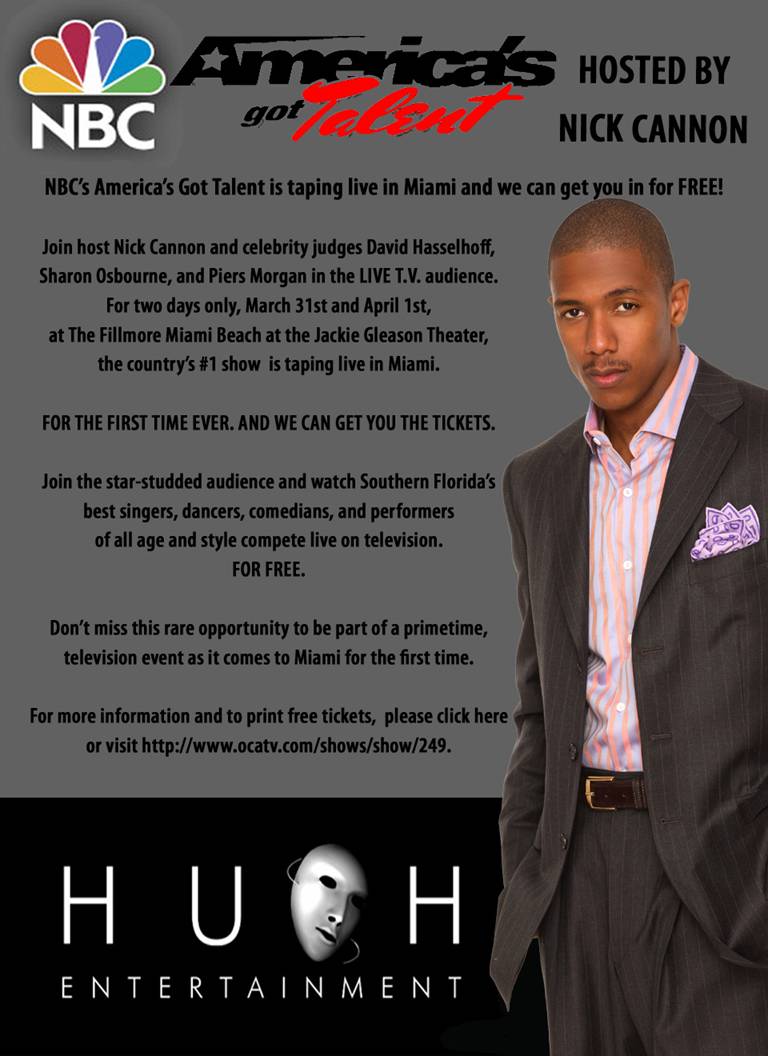 America's Got Talent is LIVE in MIAMI for two days only!
NBC's hit show, America's Got Talent, is taping live in Miami and you can join host Nick Cannon and Celebrity judges David Hasselhoff, Sharon Osbourne, and Piers Morgan in the live television audience for FREE! The primetime show returns for its fourth season and is coming to Miami for the first time to find the country's best amateur performers. For two days only, March 31st and April 1st at The Fillmore Miami Beach at the Jackie Gleason Theater, Miami's best singers, dancers, comedians and performers of all ages will compete live and you can be part of the T.V. show! For more information and to print free tickets, please visit http://www.ocatv.com/shows/show/249. Please make sure you select Hush Entertainment in the drop down menu when you request tickets.
If you have a group of 10 or more you can attend the show as a fundraiser and earn money for your group!! For more information, please email Howard at howard@ocatv.com or call 818-295-2700.