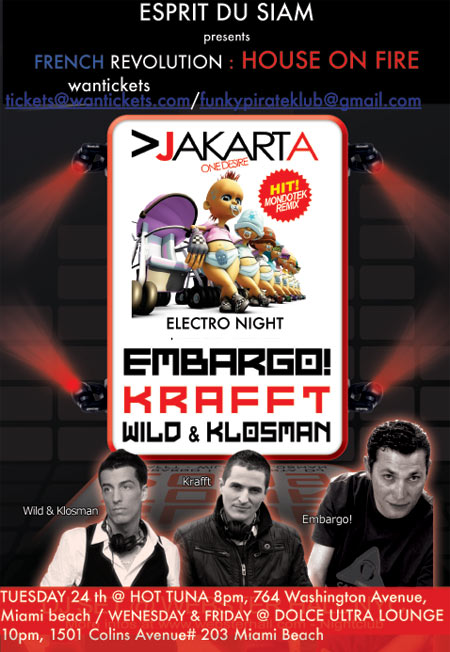 French Revolution: House on Fire
Tuesday, March 24, 2009 8:00 PM
Hot Tuna | 764 Washington Avenue
A Miami Winter Music Conference exclusive! For the first time in the US, the most popular party in Europe, French Revolution: House on Fire, is coming to Miami for one exceptional electro party event. In conjunction with Hypetraxx Records, the three French DJs of the event, who are also the producers of such huge Euro hits as, "One Desire," "Rock da House" and "Mondotek Remix," represent the real maestros of electro house music.
If you like electro, these guys will blow your mind and take you to a whole new level. For the first time, experience true European electro @ Hot Tuna Lounge, Tuesday, March 24th for the official opening of the 2009 Winter Music Conference.
Tickets
Thank you for using Soul Of Miami!