Just a friendly reminder of the upcoming event on Friday. March 20th: As you know, the Art Works! Partnership Forum has been especially designed to target the Miami Beach Community in an effort to encourage participation by the Miami Beach community. Please register as soon as possible and see the flyer attached.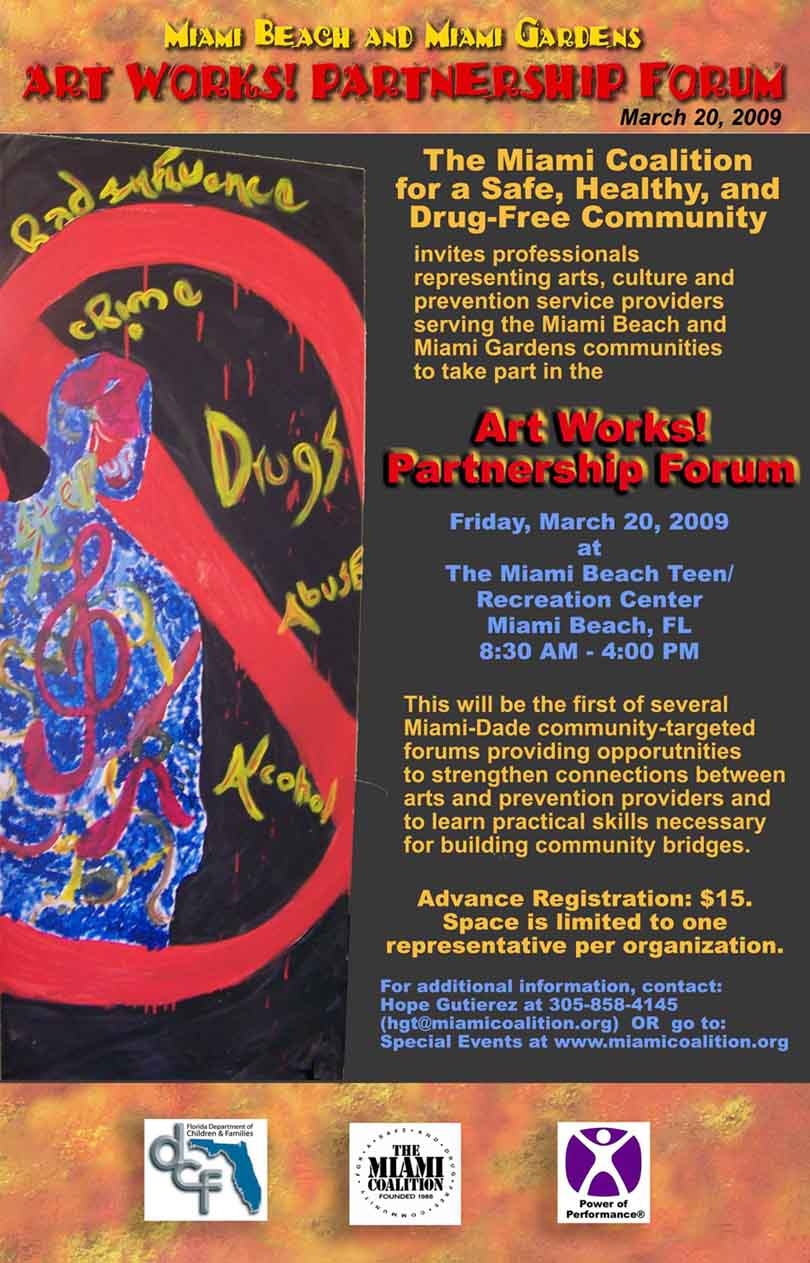 For program and registration information, go to: http://www.miamicoalition.org/fr_specialevents.htm
And be sure you are counted in on our Artist Community Survey
Thank you for using Soul Of Miami!