11TH ANNUAL MIAMI FASHION WEEK® TO SHOWCASE
GLOBAL Cuisine AT FIRST INTERNATIONAL CULINARY ARTS PAVILION
Nightly Tastings Feature Haute Cuisine Representing Designers' Countries
The largest event in the country spotlighting international fashion hits the runways in Miami when designers, entertainers and celebrities from around the globe take part in the 11th annual Miami Fashion Week®, March 19 through March 22. Making its debut at this year's Miami Fashion Week® is the International Culinary Arts Pavilion — a fashionable feast occurring nightly under the design direction of a different celebrity chef who will create cuisine inspired by the native countries of the fashion designers being showcased that night. Accompanying the tasting menus will be wine pairings by Italian vineyard Casa Vinicola Zonin. The International Culinary Arts Pavilion is being presented by Whole Foods Market, Johnson & Wales University, and A Joy Wallace Catering Production and Design Team.
Thursday night, March 19, Elgin Woodman, Chef de Cuisine, A Joy Wallace Catering Production and Design Team, will be creating a tasting menu featuring native tastes from the Caribbean, including South Florida favorites. A native of Lima, Peru, Chef Woodman received her Bachelor's degree in Hospitality Management from Florida International University in 1993. In 1997, she joined A Joy Wallace and she was recently a featured chef in a new cookbook titled "Inside the Recipe Box of the Catering Chef." She was also named as one of three finalists for the International Caterer's Association's Chef of the Year for 2008.
Friday, March 20, the International Culinary Arts Pavilion travels to the Dominican Republic and South America with James Beard Award finalist Chef Edgar Leal from Cacao Restaurant. Chef Leal began his career as an apprentice cook under the guidance of Chef Marc Provost at Gazebo Restaurant in his native Caracas, Venezuela. After a series of impressive accomplishments throughout Europe, Chef Leal opened Cacao in Coral Gables in October 2002, with his wife Mariana Montero De Castro, Chef de Cuisine and Patissier of the restaurant. Cacao Restaurant was named Best New Restaurant by Food & Wine, Florida Trend Magazine and The Miami Herald, and Coral Gables' Most Accomplished Restaurant by Wine Spectator. Chef Leal has been featured by The New York Times, Time Magazine and has appeared on NBC's "Today Show." In 2007, Cacao was named one of America's top 10 restaurants in Miami/South Florida by Zagat's Restaurant Survey.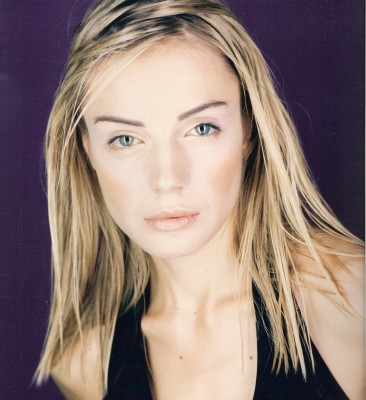 Moscow meets the Middle East Saturday night when Tantra's Executive Chef, Irina Korneeva-Hogle, a Russian native, pays homage to the Miami Fashion Week designers from Dubai, Lebanon, Malaysia and Pakistan. A chess master with a degree in aeronautical engineering, Korneeva-Hogle entered and won a modeling contest in Milan which eventually took her to New York. While there, she refined her palate and her love of food at some of Gotham's finest eateries. During a trip to Miami in 1998, she met her soon-to-be-husband, Tim Hogle, the owner of Tantra Restaurant. In the decade since, Korneeva-Hogle has hired, supervised, advised and worked side-by-side with the some of the top chefs in Miami, and now holds the Executive Chef position at Tantra Restaurant.
Executive Chef Nate Martin from Andu Restaurant takes over Sunday night with his tasting menu honoring Spain. A native of Dallas, Chef Martin worked under the tutelage of some of the nation's top chefs in both Dallas and New York before landing at Pearl and Nikki Beach where he was sous chef for three years before moving over to 8½ in The Clinton Hotel as chef de cuisine. With the February 2008 opening of Andú Restaurant & Lounge in downtown Miami's Brickell area, Chef Martin oversees the kitchen and executes an eclectic menu of Mediterranean cuisine with international influences.
The public is invited to attend the fashion shows and the International Culinary Arts Pavilion tastings, both happening at the Wynwood Art District's SOHO Studios. Tickets are $25 per fashion show and are available now at www.miamifashionweek.com/Tickets. Culinary Arts Pavilion admission is $20 each night, available at the door.
For more information on Miami Fashion Week®, visit www.miamifashionweek.com.