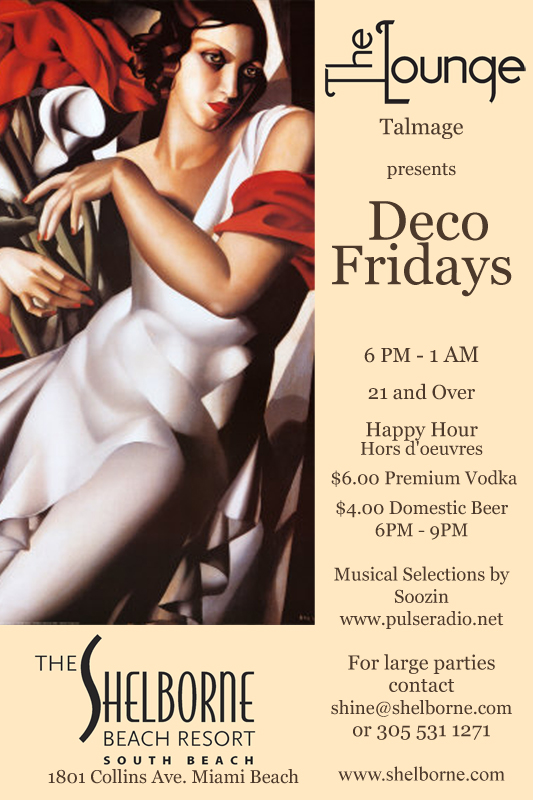 come out this friday, 3/13 to the Shelbourne Hotel lounge for Deco Fridays, brought to you by Talmage
1801 collins ave
6pm-1am
happy hour 6-9 including hors d'oeuvres!!
music by soozin and friends
no cover!
come by after work, or before heading out, or just because it'll be fun
Thank you for using Soul Of Miami!