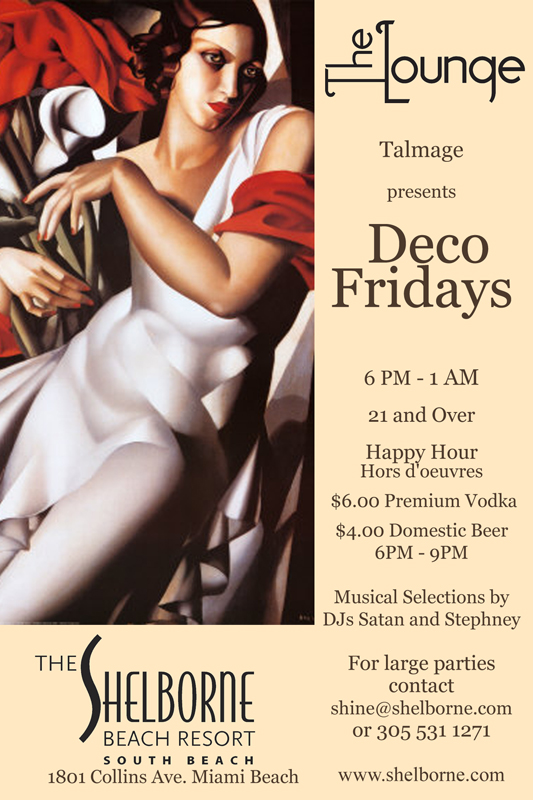 Deco Fridays is South Beach's new soiree happening in the Lounge at the Shelborne Hotel. We'll be there from 6pm-2am with drink specials all night and free light appetizers for happy hour. Never a cover, nice brand new couches to relax on (no, you don't have to buy a bottle to do so), upbeat music, strong drinks, room to dance or sit, and a chill vibe.
Locals and business professionals as well as tourists are welcome. Parking is available at 2100 Collins Ave just east of the Bass Art Museum and is only $2 for Miami Beach residents.
Be sure to introduce yourself if you come by!
*Deco Fridays*
Shelborne Hotel Lounge (straight back and on the left of the main lobby corridor)
1801 Collins Ave.