NIL professional networking event, Thursday, Feb. 26, 2009, at Grass Restaurant & Lounge, 7-9:30pm
See the attached invite, which has a panda who stares into your soul, and a tiger who does handstands.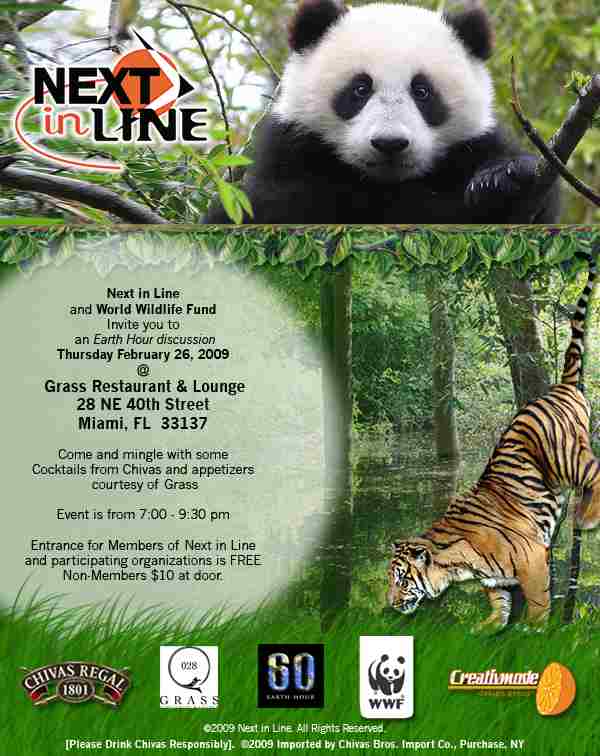 Next In Line invites you to an evening of networking and cocktails. Featuring a discussion by the World Wildlife Fund and a preview of Earth Hour 2009. Additionally, come and mingle with some of Miami's finest headhunters.
Next In Line
DATE: Thursday, February 26
TIME: 7:00 – 9:30 pm
LOCATION: Grass Restaurant and Lounge
28 NE 40th Street, Miami, FL 33137
TO RSVP: http://nileventfeb09.eventbrite.com
Thank you for using Soul Of Miami!