The
13th Annual Melton Mustafa
Jazz Festival Concert
will be at the
North Miami Beach "Julius Littman" Theater
17011 NE 19th Street
on Saturday February 7, 2009.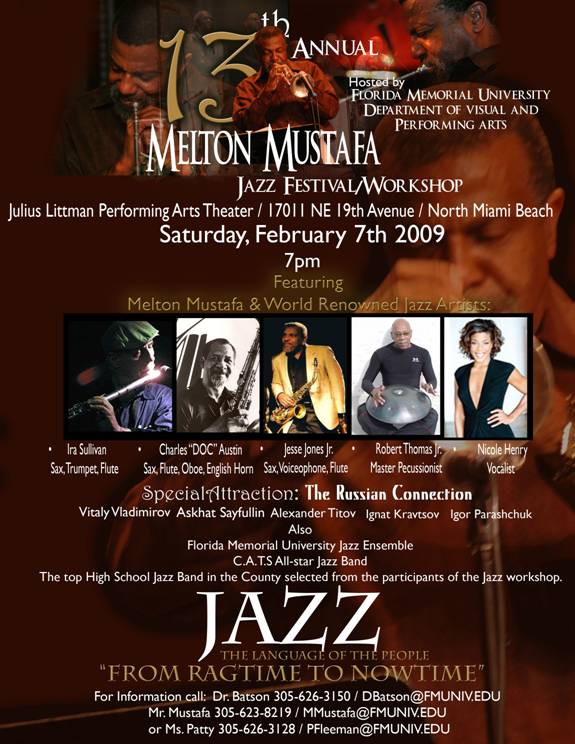 The tickets are $25.00 General Admission. Tickets for senior citizens and students with I.D. are $15.00. Tickets can be purchased at the Book Store of Florida Memorial University, 15800 NW 42nd Ave. You can also purchase the tickets on the day of the concert at the performance venue, North Miami Beach "Julius Littman" Performing Arts Theater. The Workshop and Master classes are at Florida Memorial University on Friday Feb. 6, 2009. For Info. 305-623-8219 or 305-626-3150.