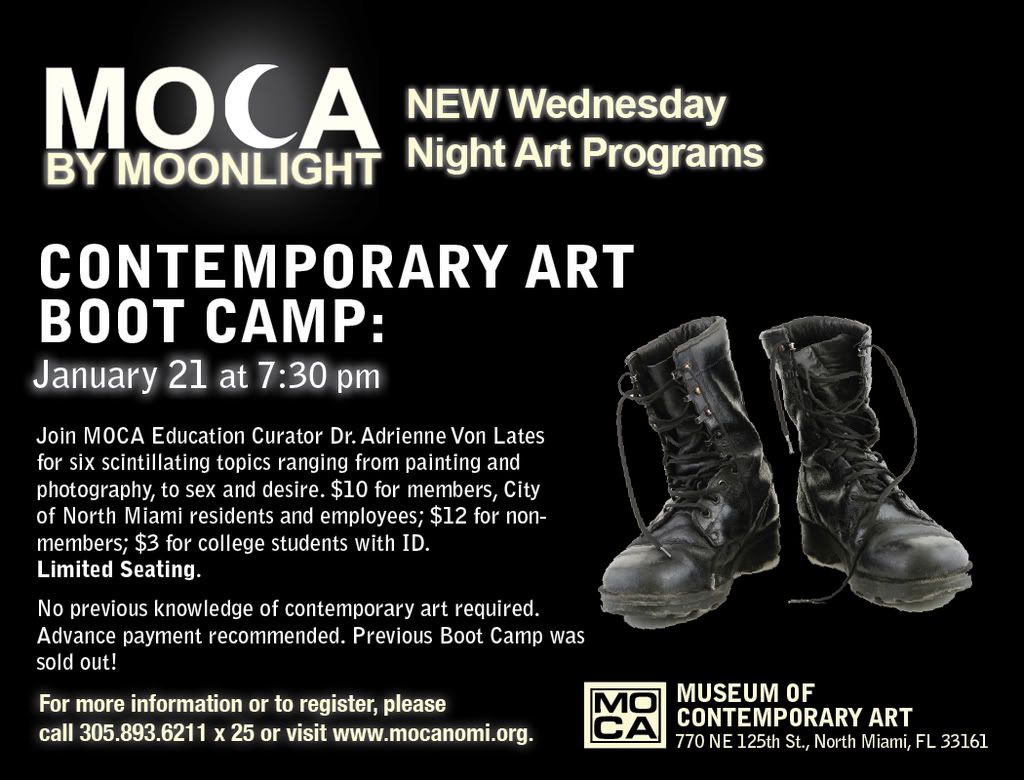 Beginning January 7, MOCA will be open from 1 to 9 pm every Wednesday. Make MOCA your mid-week destination for exciting lectures, hands-on art classes and artists' forums. Each week, MOCA docents and staff members will lead in-depth tours of special exhibitions. This is a great opportunity for college-level art classes, and groups wanting to gain more exposure to the many aspects of contemporary art. Reservations for programs are required. For more information contact Dr. Adrienne Von Lates, Education Curator or Lark Keeler, Assistant Education Curator.
Topics include: Creating Mythologies; Sex and Desire; Entertainment and the Media; Appropriation; The Transience of Life; Painting and Photography.
More Info
Thank you for using Soul Of Miami!