It's OSCAR® Time! MBC's annual fundraising event is Miami's ONLY official Oscar® Party!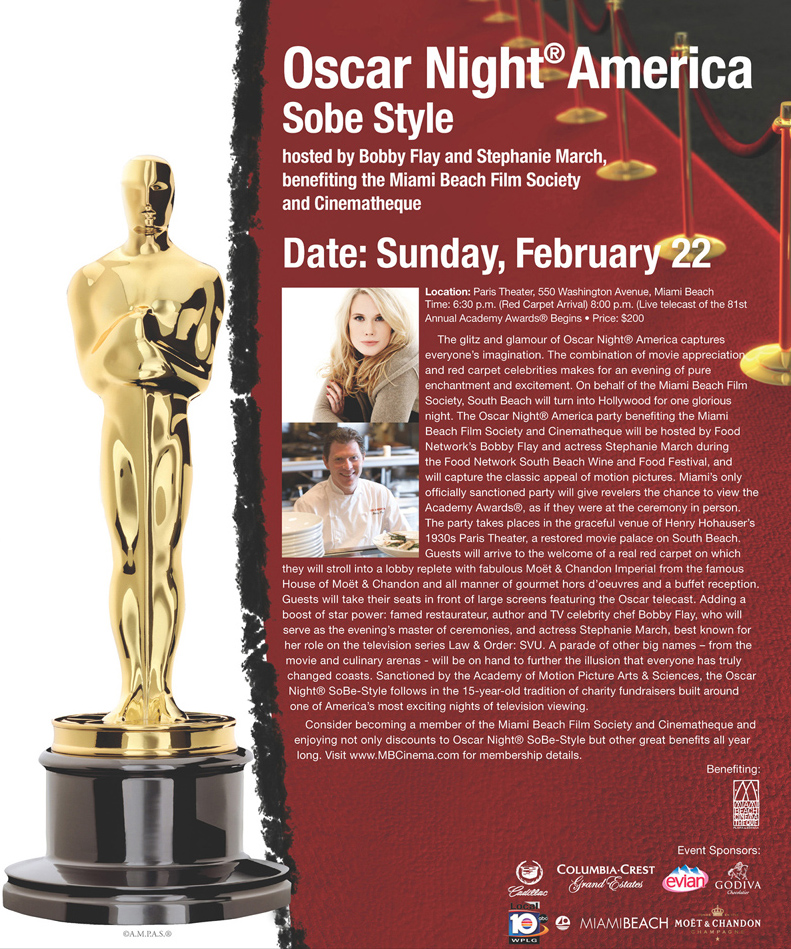 Become an MBC Member at www.MBCinema.com
(if you are not one already, or please renew your membership)
THEN…call (877) 762-3933 for tickets!
$200 or $225** Reserved Seating
(MBC members get $50 discount on either ticket type!)
one discounted ticket per member
Reserved Seating is SOLD OUT…unless you are a member
**Includes the official souvenir program, and two MBC movie tickets
We hope to see you there…
Thanks for supporting the Miami Beach Cinematheque!