*** Black Sheep Bar Miami *Formerly Laundry Bar* Invites You To The Grand Opening Of Sunday Sanctuary ***
This is for those of you who love an unpretentious environment filled with great vibes. Be prepared to see some of the old Laundry Bar celebs as well as the usual suspects. This is an evening get together that starts at 8PM and ends promptly at Midnight so that we can all make it to work on Mondays.
Expect inexpensive drink prices and weekly surprise drink specials coupled with the soulful sounds of DJ jojoflores and accompanied by the sounds of legends Richie Jones and Franck Adams. Weekly guest DJs on the menu with live talent to come….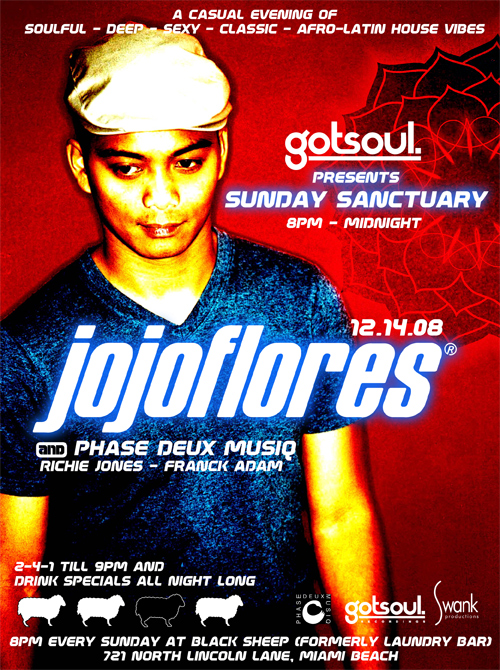 Please pass this on to anyone that you think might enjoy this Soiree!
Black Sheep Bar – 721 North Lincoln Lane, Miami Beach FL. 33139 info. 305.531.7700
Thank you for using Soul Of Miami!