Miami Light Project and FUNDarte present
"GLOBAL CUBA FEST 2009"
"Global Cuba Fest" will feature some of the best in Contemporary Cuban Music today…
ALBITA, ALEX CUBA and YOSVANY TERRY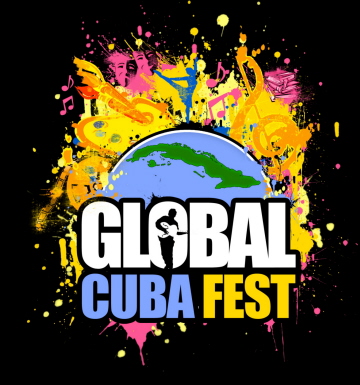 Date & Time
February 6, 2009, 8:00 PM
February 7, 2009, 8:00 PM
February 8, 2009, 8:00 PM
Tickets: Click here for secure online ticketing tickets on sale NOW!
$20 each performance
$50 festival pass
"Global Cuba Fest", on the shores of Miami Beach. Three concerts where Cuba's musicians mesh the sounds of their roots with influences from other cultures without losing their identity – making innovating inroads in "Contemporary World Cuban Music" today.
MIAMI LIGHT PROJECT & FUNDarte ANNOUNCE 2nd ANNUAL GLOBAL CUBA FEST LINE UP
December 8, 2008, Miami, FL — Miami Light Project and FUNDarte are proud to present the 2nd Annual Global Cuba Festival! Presented at the beautiful North Beach Bandshell, Global Cuba Fest will feature some of the best in contemporary Cuban music including Grammy Award winner Albita, Alex*Cuba and Yosvany Terry!
Miami Light Project & FUNDarte
present
"GLOBAL CUBA FEST"
February 6, 7, 8, 2009 – 8:00 p.m.
North Beach Bandshell
7275 Collins Ave, Miami Beach, FL 33141
Tickets $20.00
Festival Pass $50.00
For tickets visit www.miamilightproject.com or www.fundarte.us
Or calling: 1 800 595 4849
ALBITA – Friday, February 6, 2009, 8:00 p.m.
Known as the Cuban diva, Albita graces audiences with her Cuban renditions of dance and soul! The Miami-based ten time Grammy Award nominee and two time Grammy Award winner kicks off the 2nd Annual Global Fest with a smokin dance party under the stars!
ALEX CUBA – Saturday, February 7, 2009, 8:00 p.m.
Singer-songwriter Alex*Cuba's trademark sugarcane-sweet melodies, pop-soul hooks and rock chords subtly subvert commonly held notions of what Cuban music is. Alex is the vanguard, crafting a cross-cultural sound. Not tied to tradition, this Cuban-Canadian prefers his vintage Gibson over el sencerro (cowbell) anytime.
YOSVANY TERRY "YE-DÉ-GBÉ AFRO-CARIBBEAN LEGACY" – Sunday, February 8, 2009, 8:00 p.m.
Yosvany Terry's voice and style are unique and complex, marrying Cuban and American musical traditions to create a new and exciting sound. The New York–based Terry brings Afro Cuban folklore alive with his saxophone. Join us for the closing night of Global Cuba Fest for music and dancing under the full moon!
About Miami Light Project
Founded in 1989, Miami Light Project is a not-for-profit cultural organization which presents live performances by innovative dance, music and theater artists from around the world; supports the development of new work by South Florida-based artists; and offers educational programs for students of every age. Since our inception, we have reached a diverse cross-section of communities throughout Miami-Dade County with an extensive outreach effort that includes partnerships with other arts organizations, universities and social service agencies. Miami Light Project is a cultural forum to explore some of the issues that define contemporary society.
About FUNDarte
FUNDarte is a non-for-profit organization dedicated to producing, presenting, and promoting music, theater, dance, film, visual arts, and special events by celebrating and awakening consciousness of emerging social movements, ideas, art forms, and artists in South Florida that are representative of Earth's diverse places and cultures.