Office Gossip Will Break The Silence
Tuesday, October 28th, 2008 At Segafredo Brickell
Is your secret safe? Find out during the official launch of Office Gossip, Miami's premier networking event, on Tuesday, October 28, 2008. This interactive happy hour will stage an opportunity for local professionals to make new contacts or to mingle with co-workers in the trendy setting of Segafredo Brickell.
Office Gossip will partner up with local companies to bring out entire office buildings. Guests are encouraged to dish the dirt through "post it" notepad exchanges. The Top 10 Office Gossip Stories and pictures will be pulled from the website and printed weekly. Gossip will be generated via the Office Gossip website. Members will be allowed to post stories, tips, and pictures.
Select professional networking organizations will be on site every Tuesday for those guests that may want to join up or obtain more information. In addition, gift bags full of different merchandise and discount cards will be available for guests that arrive early each week.
Be one of the first to find out what the gossip is all about during the official launch on Tuesday, October 28, 2008. The event will kick off at 5pm and attire is business casual. To become an Office Gossip member go to www.verestaurants.com/officegossip or get your office involved by calling 305.577.9809.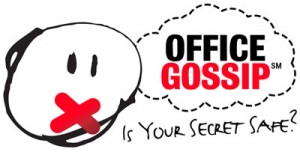 About Segafredo Brickell
Developed by VE Restaurant Group, Segafredo Brickell and Spazio Nero are located at 1421 South Miami Avenue, Miami, Florida 33131. Hours of operation are Sunday – Wednesday: 10:00 AM – 2:00 AM; Thursday – Saturday: 10:00 AM – 5:00 AM; Happy Hour Daily from 4:00 PM – 7:00 PM. Spazio Nero opens at 11:00 PM Thursday through Saturday. For more information please visit www.SegafredoBrickell.com and www.SpazioNero.com. For Reservations please call 305.577.9809.