(Special thanks to Crystal at Crystal & Co for the heads up on this one! Free stylings and goodies!)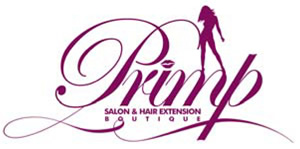 GET PRIMPED AT THERAPY, THE SUNDAY POOL PARTY AT THE RALEIGH HOTEL.
The Primp Station is the latest cure for those divaís and jetsetters that donít have enough time for pampering or to research the latest trends in hair style. Each weekend people like this flock to the Raleigh Hotel, 1775 Collins Avenue, for the Therapy pool party where the Primp Station awaits.
The Primp Station offers guests complementary styling, sample giveaways of salon exclusive products, and consultations. Appointments for same day hair extensions, cuts and colors are available to schedule while being fabulous poolside.
The Primp Station was created by the soon-to-open Primp Salon & Hair Extension Boutique to serve as a luxury service for guests attending this weekly event. Guests should also keep an eye out for the Primp Station at other A-list events this season. For information on services available now and the grand opening of the Primp Salon & Hair Extension Boutique contact 305.401.3949