As originally appeared on Hedonist Shedonist
Picture this: the sounds of Latin music permeating the entryways as you approach a massive 855-foot long vessel. Light-footed aficionados swirl in tandem with international flags whirling in the wind. As you stroll along starboard and gaze upon the expanse of sea, you feel an unbridled excitement bubbling inside and all around you. At this moment, you feel the keen awareness that it's going to be an epic time. Don't believe us? Just click the video below.>
After a few hours, however, you realize what an understatement that truly was,  because we had a freaking blast on this years edition of the Aventura Dance Cruise (ADC). The 7th annual Aventura Dance Cruise chartered the entire Carnival Ecstasy cruise ship, so every person on board was there for the same reason — a love for Latin dance, its music and its culture. Each person on board signed up to be utterly immersed in salsa, bachata, kizomba, merengue and any other latin dance you can dream of.  No matter you interest or skill-level, what resulted was a sort of kinship that had over 2,400 people dancing, drinking and singing on every inch of the ship until the wee hours of the night.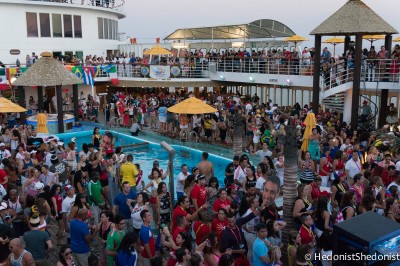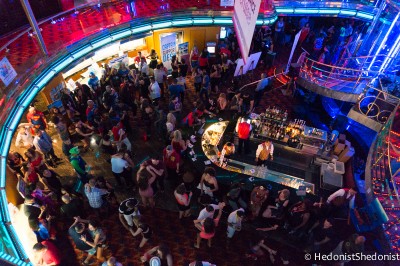 The festivities were opened and closed by one of Latin music's most influential vocalists and living legend José "El Canario" Alberto, who rocked the ship with two performances that brought back a tidal wave of beautiful nostalgic memories.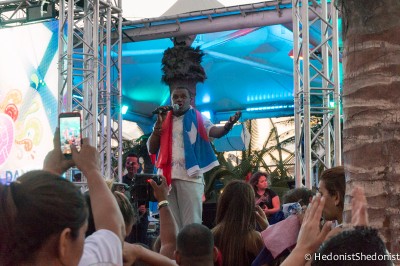 We hung out with El Canario and his entourage during the private ADC party on a Bahamas beach. All of the artists were very approachable and took time to hang out with all their fans.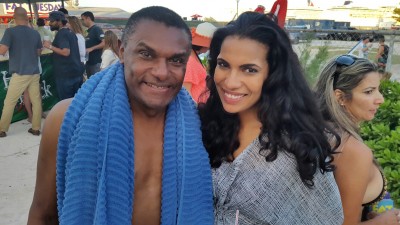 A few hours later, we were treated to a sexy performance by 
Chino y Nacho
, the Latin GRAMMY-winning Venezuelan reggaeton duo who had all the girls screaming and swooning all night long.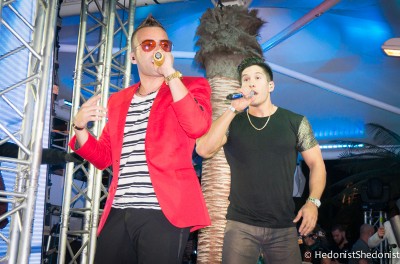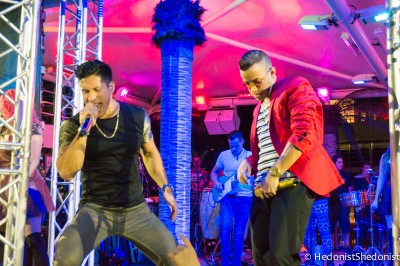 One girl we spoke to got so ridiculously turned on that she had to go back to her room mid concert to "relieve" herself. Can't say we blame her. Â If you saw the duo's gyrating hips, you'd totally understand.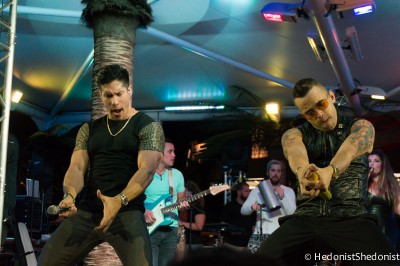 The following night, Leslie Grace put on a stellar Bachata show performing classics like "Be My Baby", "Will You Still Love Me Tomorrow" as well as brand new tracks.  A beautiful soul inside and out, Leslie was very sweet and kind to all her fans.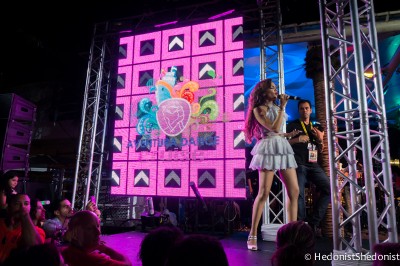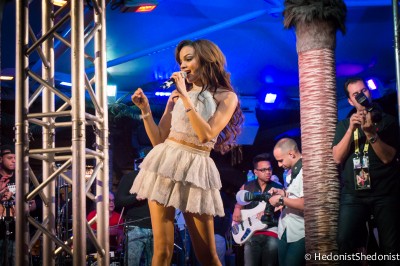 One of our favorite parts of the cruise were the festive themes! When people dress up, it just always adds an extra layer of fun and excitement to any venue. Our favorite themes were represent in which cruise goers wore shirts or costumes that represented their heritage and/or ethnicities, superheroes and– what cruise to the Bahamas would be complete without both naughty and nice pirates?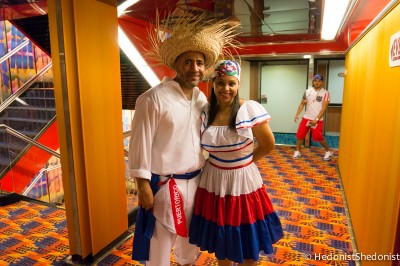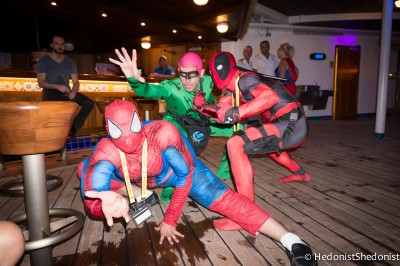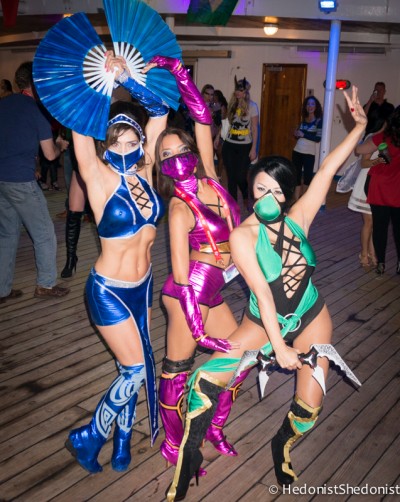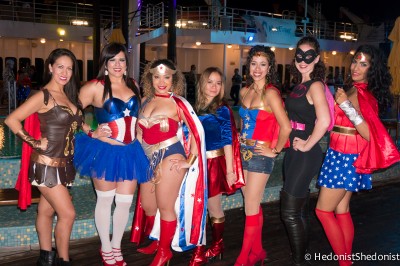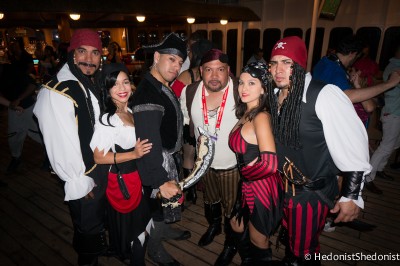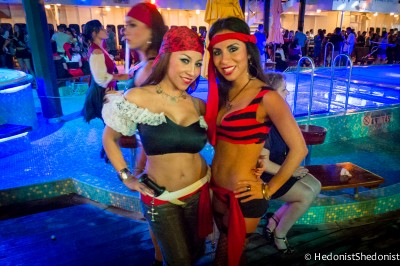 All meals are included allowing you to devour great food in a variety of tastes available 24/7… and everything is unlimited! So you can say "why, yes, waiter I would love to have my 4th order of butter drenched, succulent lobster tails!" ;)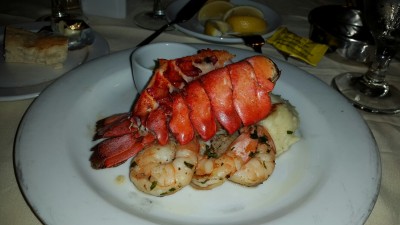 And that's just for the starters… Â In addition, there were hilarious comedians performing multiple shows every day, elite world-class dance performances, over 60 dance workshops (including beginners workshops if you're new to Latin dancing or just feeling rusty) and a private island Bahamas beach party. We met a plethora of new friends, ran into old ones, improved our dance moves and had a remarkable experience we will remember forever.
We can't wait to jump on the ship for the 2015 ADC Cruise. You can get your tickets with a early bird discount right here until January 6! See you onboard next year, mi gente!