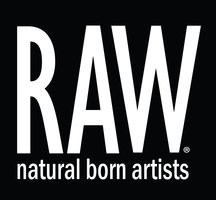 Thursday, July 24th from 8:00pm – 12:00pm don't miss your chance to head to the COMMUNIQUE Showcase hosted by RAW Natural Born Artists. Â RAW is an arts organization that helps local emerging artists of all kinds worldwide. Â RAW will be showcasing the work done by COMMUNIQUE tomorrow night at LMNT, which is located at 55 NW 36th Street, Miami FL, 33127. Â Ticket prices range from $15 – $20.
Get your tickets: Here! 
For more information on upcoming RAW Natural Born Artist events: Follow them on twitter at @RAW_artists 
Have any upcoming art shows you plan on attending? Tweet us at @Loop305 with the hash tag #PublicArtWednesday
Thank you for using Soul Of Miami!