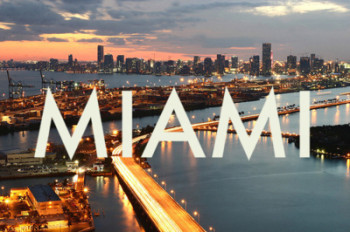 We all know Miami is one of the greatest places in the world, but for this weeks, Talk About it Tuesday we are going to talk about why!
Next time you're at the beach and need to use some sunscreen you better thank the amazing city of Miami for inventing it. The first suntan lotion actually originated in Miami by pharmacist Benjamin Green. Without Miami, hot beach days would be torture.
Women rule! And who wouldn't want to live in the only major city in the US to be founded by a woman, Julia Tuttle.
Who doesn't like to be surrounded by beauty? With over 800 buildings, Miami houses the largest collection of Art Deco Architecture in the entire world!
Some of the best movies were filmed in Miami, "The Birdcage," "Something About Mary," "Goldfinger," "Scarface," "2 Fast 2 Furious," "True Lies," "Bad Boys," "Bad Boys 2," "Out of Sight," and of course the classic TV show, "Miami Vice."
Shipwrecks are never a good thing, but at least in Miami you can turn a shipwreck into a day of fun! Miami was dubbed the, "Wreck Diving Capital of the World," with over 50 attainable wreck sites.
Who doesn't appreciate a nice park? With over 800 parks to choose from Miami leaves its residents and guests with plenty of options.
Finally, Miami has over 15 miles of beaches, beautiful weather, and even more beautiful people.
How much do you love Miami? Tweet us at @Loop305 and tell us what your favorite thing about Miami is with the hash tag #TalkAboutitTuesday
-Samantha Wagner