GMSHRM Global Forum
June 5, 2009
Engaging the Workforce – A Global Workforce Study by Towers Perrin
Join us for a one-of kind session: Based on views of close to 90,000 workers in 18 countries around the world, Irina Konstantinovsky, will share the results of the Towers Perrin's Global Workforce Study "Closing the Engagement Gap: A Road Map for Driving Superior Business Performance" and provide important insights to what attracts, retains and engages the workforce.
Event Date: Friday, June 5, 2009
Registration 8:00 AM
Session: 8:30 AM– 10:30 AM
Location: FIU University Park – College of Business Complex
CBC 223 (Parking: Use reserved parking spaces in Lot 9)
Use Tamiami Trail/112th Street Entrance (Map link)
Presenter: Irina Konstantinovsky of Towers Perrin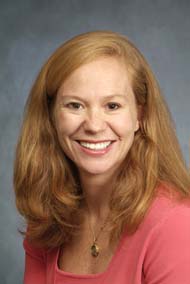 Irina Konstantinovsky is a Principal and a Group Leader for the Change Implementation Practice at Towers Perrin. Irina has worked in the area of organization transformation including design, change management, mergers, acquisitions and divestitures, and the implications on leadership and talent. Her expertise is in the development and implementation of strategies, programs and interventions to ensure the alignment of business strategies with organization structure, culture, leadership and employee behavior.
Before joining Towers Perrin, she worked in the human resource division of General Electric, Capital Services. She was born in Argentina and moved to the United States to pursue graduate studies. Irina holds two Master degrees from Cornell University, one in Adult Education and Training and the other in Human Resource Management. She speaks Spanish and Russian fluently
This session approved for 2 Credit towards re-certification GPHR, SPRH, PHR.
Register today
Thank you for using Soul Of Miami!