Museum of Graffiti and Layer Cake Announce "The Versus Project III" Presented by Rip It
Sunday, 02/03/2023-04/16/2023, 11:00 am-07:00 pm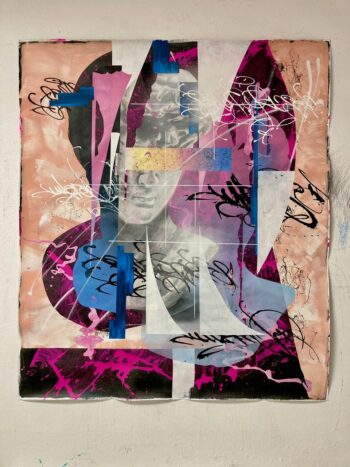 Museum of Graffiti
276 NW 26th Street,
Miami, Florida, 33127
Website
Cost: $16
The Museum of Graffiti is excited to announce a new exhibit curated by the German art duo known as Layer Cake (Patrick Hartl and Christian "C100" Hundertmark). In the group exhibition, The Versus Project 3, all the canvases on display began in their studio until they were then sent unfinished to other artists scattered around the world. The other artists completed the unfinished paintings without discussing the details of the work with Hartl and Hundertmark, thus breaking one of the most important rules of graffiti: Never paint over the work of other writers.
Participating Artists
Layer Cake (Patrick Hartl and Christian Hundertmark aka C100), Akue, Raws, Flying Förtress, Various&Gould, Bond Truluv, Thierry Furger/Buffed Paintings, Arnaud Liard, Rocco & his brothers, Hera & MadC.
Tickets: General Admission tickets are $16; Children 13 and under are free. Tickets are available online and include access to all museum exhibitions. To purchase tickets visit our website from your desktop at home or your mobile device, museumofgraffiti.com
Hours: The Museum of Graffiti is open from 11 AM – 6 PM weekdays and 11AM– 7PM on weekends. Please check www.museumofgraffiti.com for special holidays, extended hours, and unexpected closings.
Location: The Museum of Graffiti, located at 276 NW 26th Street, Miami, FL 33127.
Follow the Museum of Graffiti on Instagram @museumofgraffiti