Stop by PAOW! at SEED Food and Wine Festival
Saturday, 01/28/2023-, 11:00 am-05:00 pm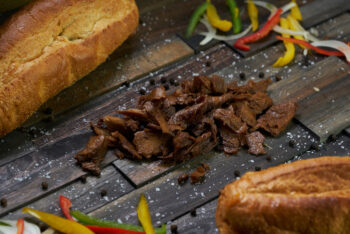 Regatta Park
3500 Pan American Dr,
Miami, Florida, 33133
RSVP / Register
Cost:
PAOW! (which stands for People And Our World) is serving up some delicious plant-based protein at Miami's SEED Food & Wine Festival, the ultimate event dedicated to celebrating the best in plant-based health, wellness, conscious and sustainable living. Stop by PAOW!'s table on SEED Festival Day for the chance to try — all retail flavors will be available to enjoy!
The Florida-based brand PAOW! creates revolutionary taste experiences that mimic its meat counterparts. Made with only three ingredients — non-GMO soy, water and salt — PAOW! presents a variety of bite-sized pieces to add into any recipe, from tacos to rice bowls to ravioli.
All SEED tickets include unlimited bites, so be sure to try as much PAOW! as you'd like.