BAHAMAS RELIEF INFORMATION
Dear Friends, Family, and Fans,
As Hurricane Dorian devastates Bahamas, many organizations and people in the South Florida area have lept to organize relief efforts. Many people have asked us how they can help. Below is a short list of just a few of the many different individuals and organizations helping the Bahamian people.
#BahamasStrong
DONORS: Always remember to check out an organization before giving. We have provided names and web-links with as many as possible to aid your research.
WHAT TO GIVE: Different organizations have different needs. Most will have a list on their website or social media post. Or, you can contact them directly
ORGANIZATIONS: If your organization is also doing relief and is not listed, please feel free to post in comments and we will add it to the list as we can.
Also, check our Facebook Page for updates https://www.facebook.com/LifeIsArtFest/
LIST
Alison Thompson, #ThirdWaveVolunteers, https://www.facebook.com/alisont/posts/10157231760526638, https://www.crowdrise.com/o/en/campaign/hurricane-dorian-let-there-be-solar-lights
*
Valencia Gunder, Miami-Dade Community Emergency Operations Center Bahama Relief, https://www.miamigov.com/Government/BAHAMASTRONG (see flyer), and The Smile Trust https://mthsmile.com
*
Herb Sosa, Unity Coalition, https://unitycoalition.org/Hurricane.html (see flyer)
*
David Grutman, Omar Rosario, Liza Santana-Piñeres, The Global Empowerment Mission, https://www.facebook.com/globalempowermentmission/ (see flyer)
*
Shelly Sitton Tygielski, https://www.gofundme.com/f/Hope4HopeTown (see flyer)
*
Ingrid Hoffman, https://www.instagram.com/ingridhoffmannofficial/, https://www.gofundme.com/f/bahamashurricane-dorian-relief
*
Maria Lacayo, The Bahamas Consulate General (see flyer)
*
Michael Góngora, Bee Zee, Clevelander Fundraiser on September 6, https://www.eventbrite.com/e/hurricane-dorian-victims-fundraiser-tickets-71302193781 (see flyer)
*
Sharon Greenfelt Kersten, https://neighbors4neighbors.org/dorian-relief
*
Coral Gables Fire Rescue, https://nextdoor.com/post/122634087
*
Lila Nikole Rivera Poteet, Mr Kream (see flyer)
*
José Andrés, World Central Kitchen, https://twitter.com/chefjoseandres, https://twitter.com/WCKitchen
---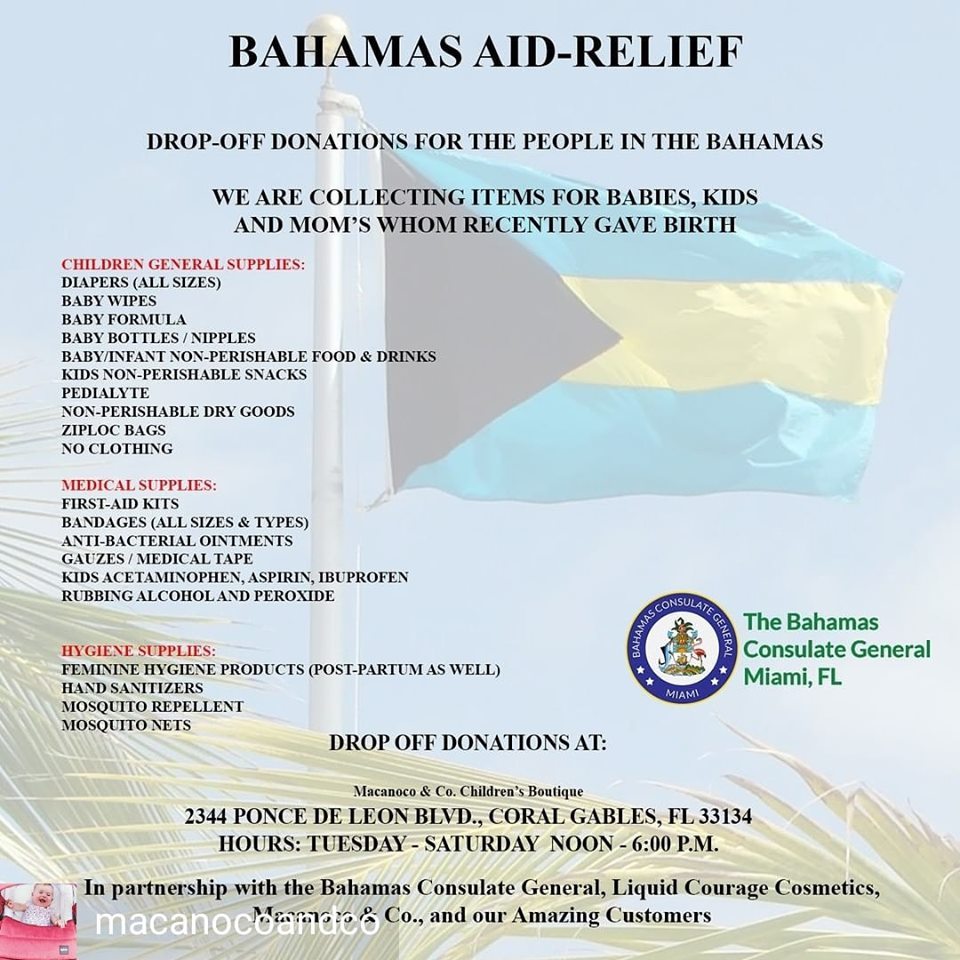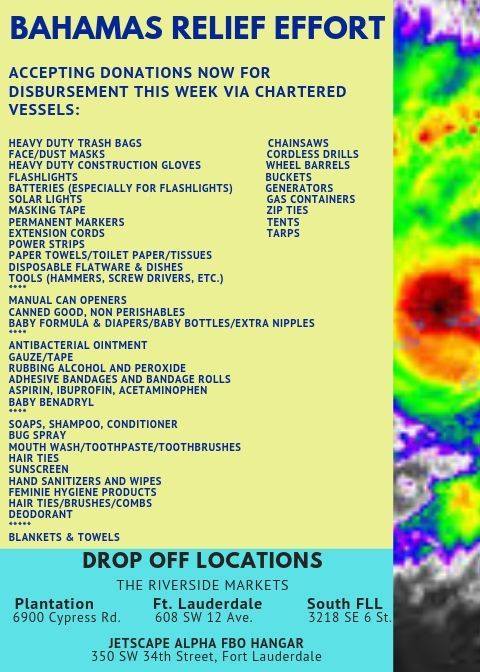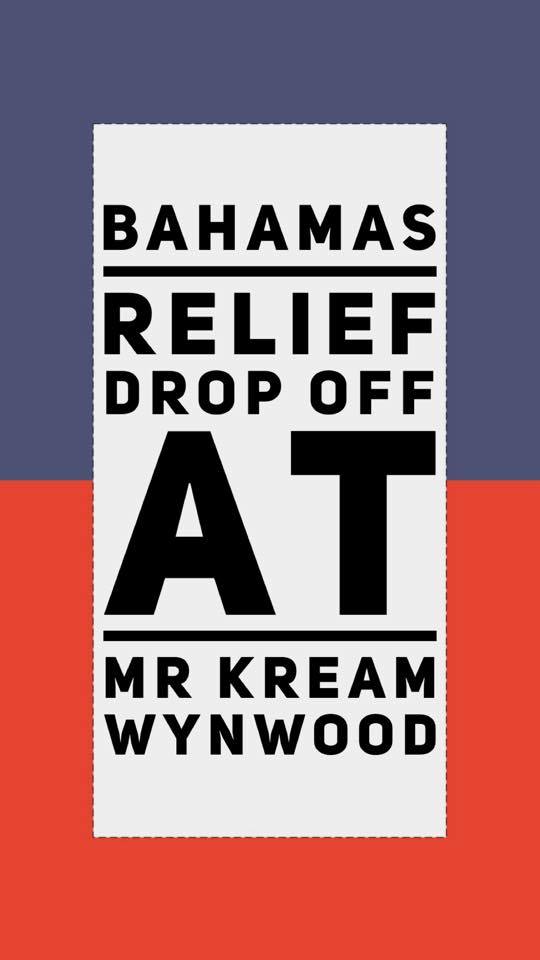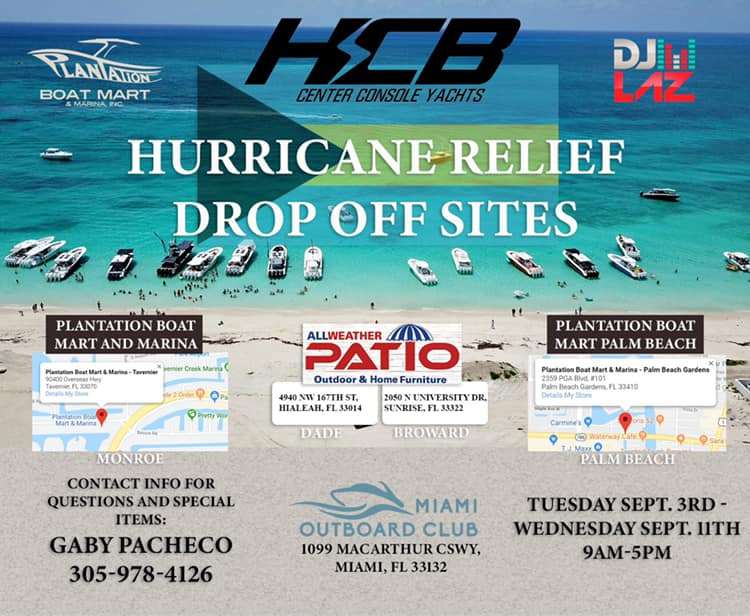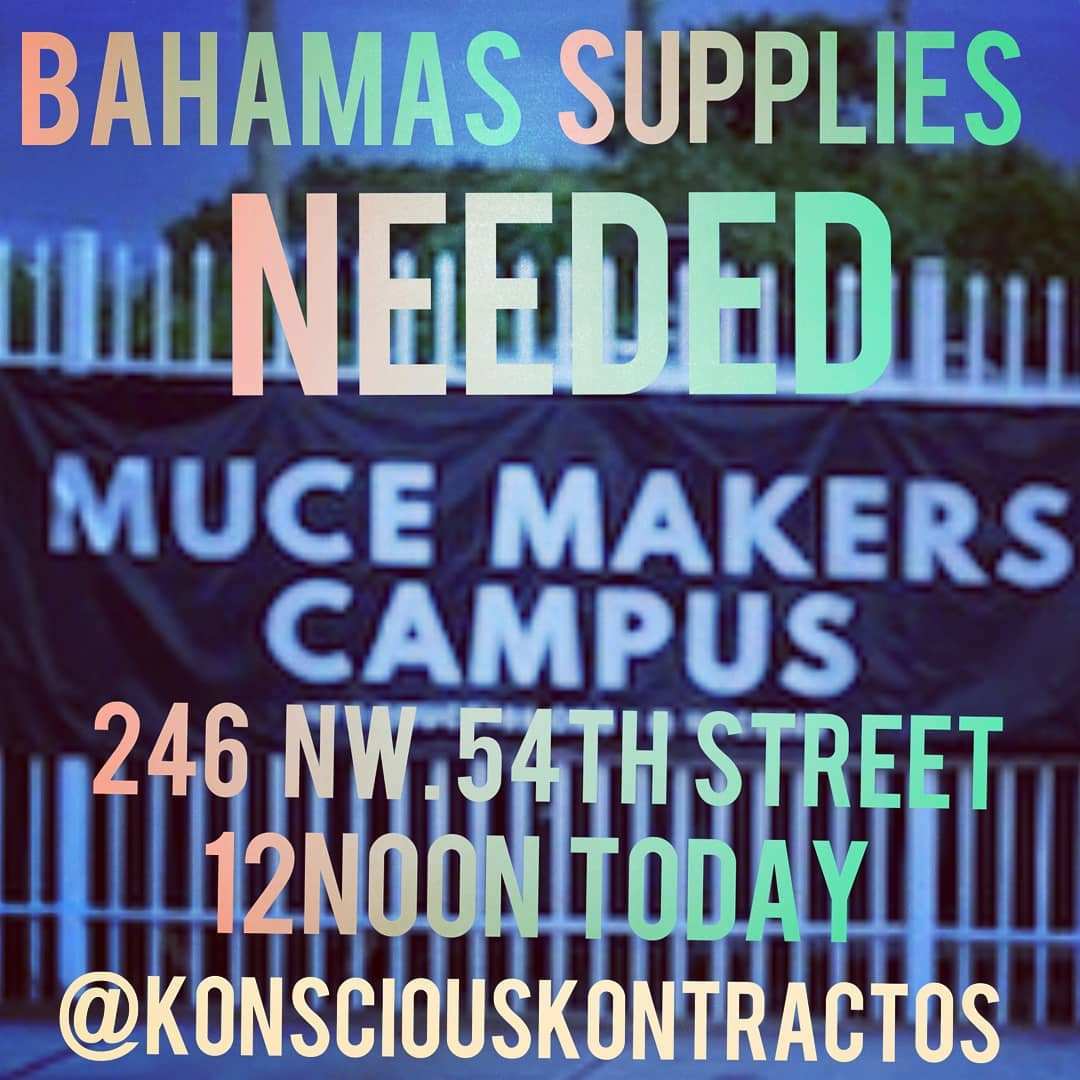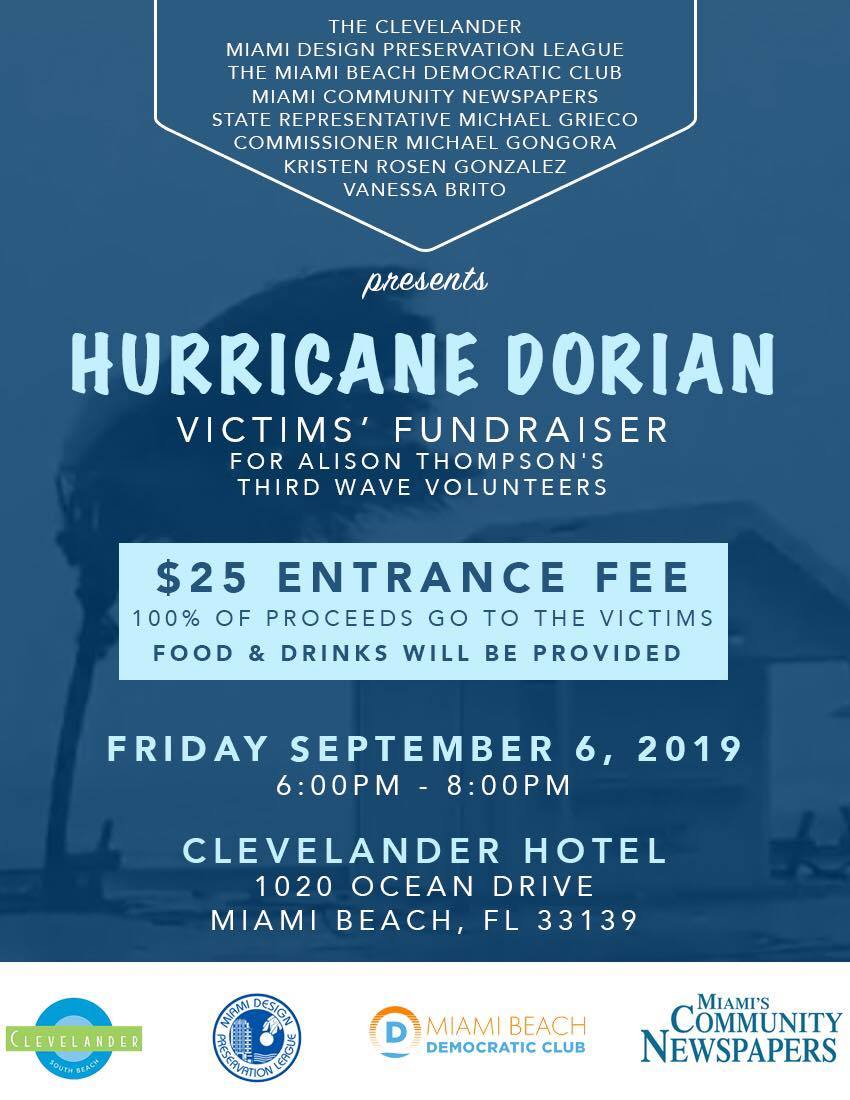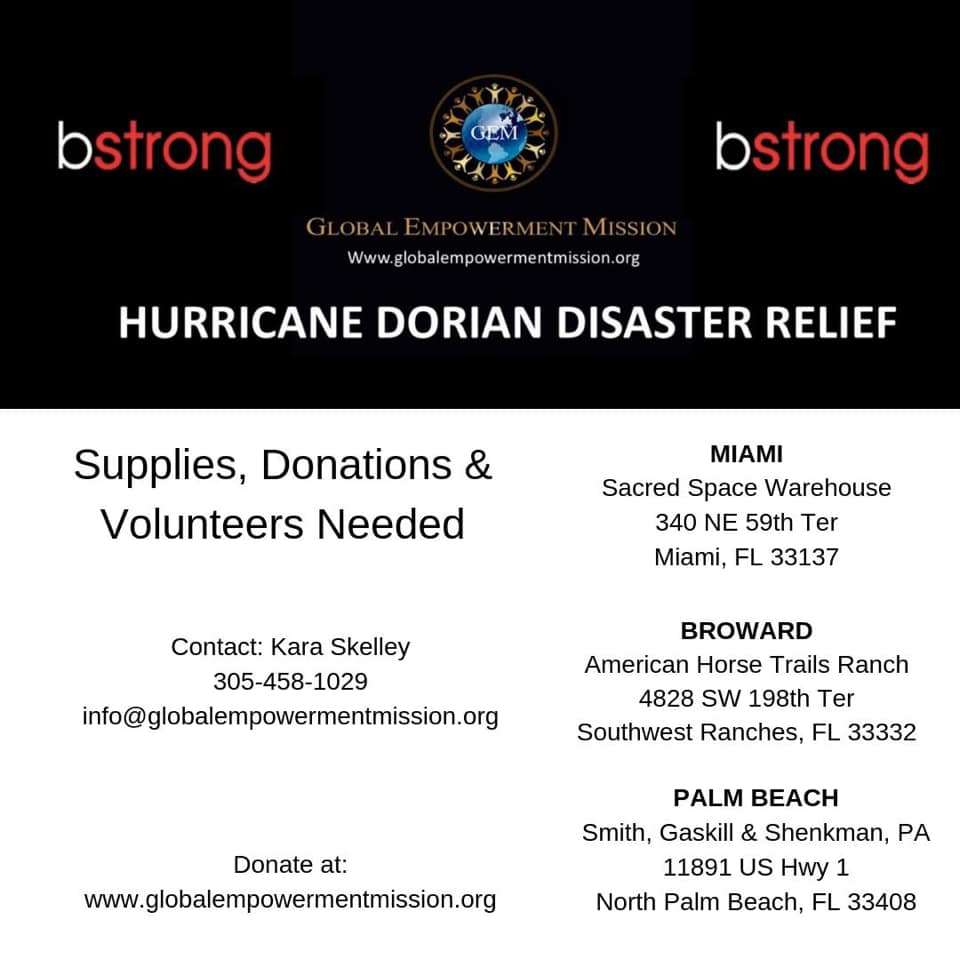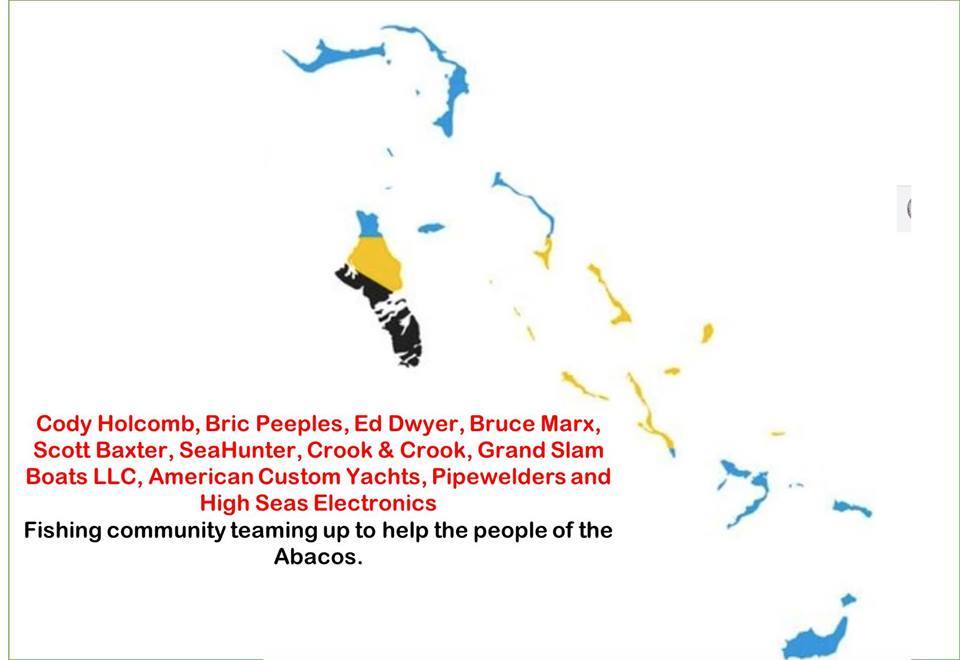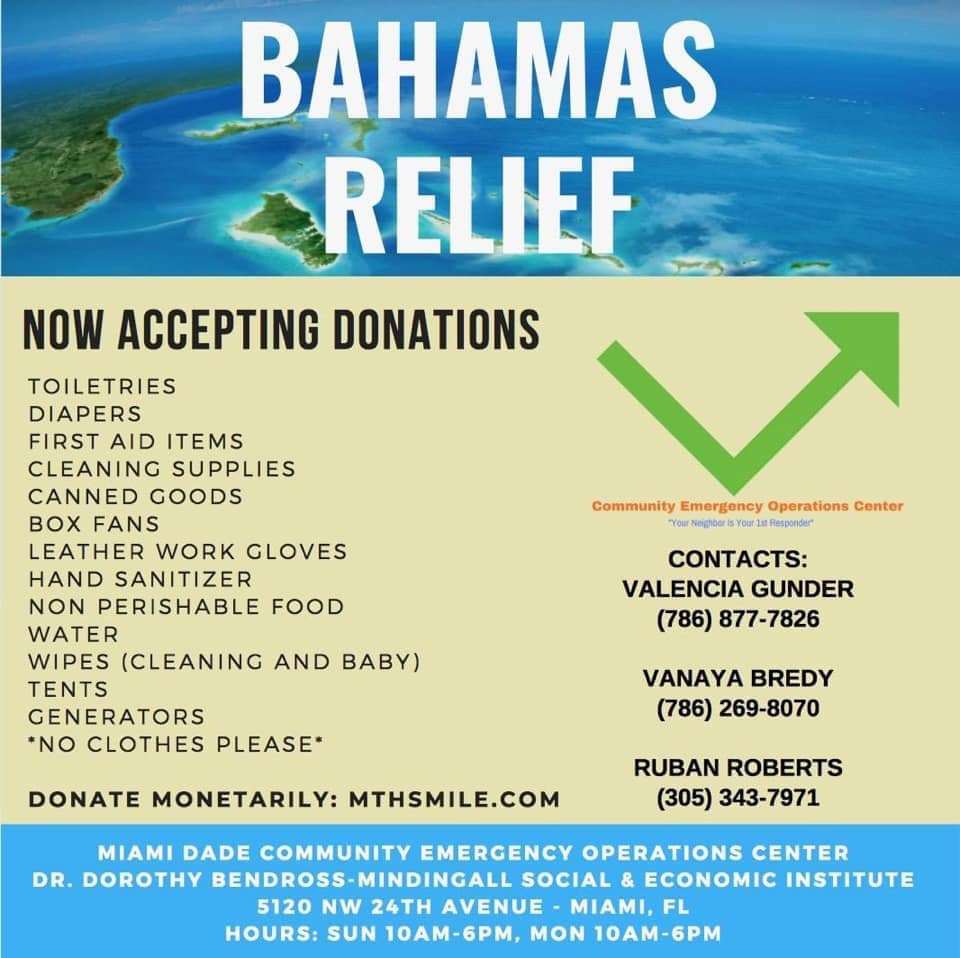 Thank you for using Soul Of Miami!