This article was taken from the blog – Political Cortadito
Miami Beach Mayor Levine takes over finance committee
Miami Beach Mayor Philip Levine has restructured the city's finance committee, booting Commissioner Deede Weithorn, the longtime chair, and appointing himself and two cronies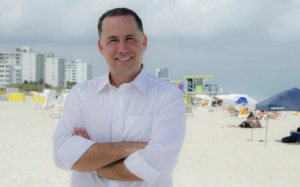 just as they get ready to tackle next year's budget.
The move — ten months before Weithorn is termed out — has everyone wondering just what he's up to.
Ladra will tell you in two words: No good.
Weithorn, a professional auditor and renowned financial expert whose main role on the commission is to watch the city's wallet, has served on the finance committee — either as vice chair or chair — for all of both terms she's been in office. She was even the chair of the citizens budget advisory board before she was elected. Her expertise is money matters unmatched on the commission — and arguably beyond, as other cities, agencies and labor organizations often turn to her for advice.
The new Levine-appointed chair is Commissioner Jonah "Potty Mouth" Wolfson, III,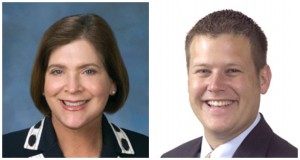 who reportedly hasn't been to any budget workshops even once and many suspect is just there to let Levine help more of his buddies and control any city spending on the convention center project. Funny enough, Wolfson — who has missed about 75% of the meetings for the land use committee, where he is a member — has been the poster boy for the campaign against the convention center. He has a reputation for only going to meetings when he wants to approve something or kill something.
This move comes a little more than a year after Levine — a control freak on a power trip who later forced the planning director to resign — changed the committee rules so that he would be a fourth voting member on all of them. So why appoint himself to it? What's the point?
The move also comes 10 months before elections in which both Weithorn and Wolfson are termed-out. Why not wait it out?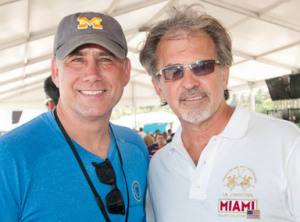 The move also comes not just six months or so before the budget workshops, but in the midst of waivers for lucrative flooding mitigation contracts and the city's centennial celebration — budgeted to cost between $250,000 and $500,000 for a tennis court on the beach, a concert at Lummus Park and a mass equal-opportunity wedding officiated by the mayor himself. Ladra sort of expects that figure to go up, especially since the festivities are being produced by another Levine buddy,Bruce Orosz.
What else is happening in the next 10 months that could be important (read: expensive)? Could this foreshadow more waivers of the competitive bidding process?
Las malas lenguas say this is all about the money. Because, think about it: Is this switch in the best interest of the city? Or is it, rather, in the best interest of Levine's buddies. The city has already given the mayor's pals the tennis contract and the lobbying contract and the centennial job.
The general consensus is that Weithorn was taken out for a reason, and it's not to give her time to campaign for state representative in District 113 (more on that later). One option is to weaken her husband's potential run for one of the open seats (more on that later). But more likely it is because Commissioner Weitho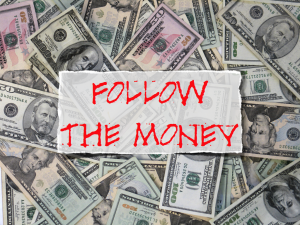 rn won't just rubber stamp everything that comes before her and might ask the wrong (read: right) questions. In fact, sources say she's already been sniffing around about the mayor's bloated expenses with new staffers and so many trips.
In other words, Weithorn — unlike Wolfson and Commissioner Joy Malakoff,  a banker with some financial experience who was also appointed to the committee Thusday — is not in Levine's pocket.
Caught moments before she was to teach an auditing class Friday morning, Weithorn would only say that she found the switch interesting, but that since all committee items still go before the commission, she was not going to just fade away.
"I think he [the mayor] missed an opportunity for me to train someone to lead the committee into the future," she told Ladra. I forgot to ask Weithorn if she feels betrayed, since she was told she'd keep that committee chair if she fired her aide after the election (and she did) because he worked against Levine.
Former Mayor Matti Bower said the move is something to raise concerns. "It is strange," Bower said.
She, too, once thought about removing Weithorn from the chairmanship to give someone else a chance, but then changed her mind. "Being a CPA and involved in economics, I think Deede had a good handle on that committee. She asked good questions," Bower said.
Hopefully, we can still count on her asking the good questions at the commission meetings.
– See more at: http://www.politicalcortadito.com/2015/01/16/miami-beach-mayor-levine-takes-over-finance-committee/#sthash.8wBpt28D.dpuf
Thank you for using Soul Of Miami!