Watch the Live Broadcast of the Silva vs. Sonnen II World Middleweight Championship at Seminole Casino Coconut Creek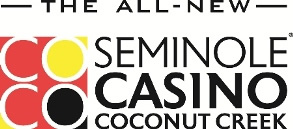 July 7, 2012, 10 p.m.
Seminole Casino Coconut Creek
5550 NW 40th Street
Coconut Creek, FL 33073
seminolecasinococonutcreek.com
Don't miss one of the most anticipated UFC events of the summer as it is broadcast live throughout Seminole Casino Coconut Creek! The longest reigning champion and undefeated Anderson "The Spider" Silva will face off with challenger Chael Sonnen II at the World Middleweight Championship. Plus, watch as Forrest Griffin takes on Tito Ortiz III in the octagon during the Light Heavyweight Battle.
For more information, please call Seminole Casino Coconut Creek at 954-977-6700, visit www.seminolecasinococonutcreek.com or www.facebook.com/seminolecasinocococreek and follow us on Twitter @SemCasinoCoCo.
Thank you for using Soul Of Miami!