French Spice 2011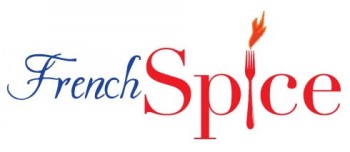 From November 3 to November 23, 12pm – 11pm
The Best French Restaurants in Miami
La Palme d'Or au Biltmore Hotel, Angélique Euro Café, Atrio Restaurant au Conrad Miami, Bistro 555 à  Wine Depot, Café Bastille, Coté Gourmet, Green Street Café, La Brochette Bistro, La Crêpe Bistro, La Goulue, La Riviera , Le Melting Pot, Le Provençal, Le Rivage, Loulou le Petit Bistro, Lulu, Maison Gourmet, Miami Art Cafe, Otentic Fresh Food, Provence Grill et Vita by Baoli.
More Info
The second-yearly French Spice Restaurant Month provides diners the opportunity to savor an incredible and affordable three-course meals in South Florida's top French restaurants during the month of November. Organized by the French-American Chamber of Commerce of Florida with the support of the French Consulate and featuring Pernod-Ricard Americas Travel Retail as the official sponsor, French Spice features top French restaurants offering special prix fixe lunch menus for $22 and prix fixe dinners for $35 in the Gourmet category and lunch menus for $15 and dinners for $25 in the Bistro category. Each meal includes an appetizer, entrée, dessert and a glass of wine as part of the fixed price. French Spice kicks off on November 1st and is part of French Week Miami, an annual festival showcasing the diversity and richness of the French presence in South Florida with events including roundtables and luncheons on economic and commercial topics, cocktails, art exhibits and educational activities.
Restaurants participating in French Spice include:
La Palme d'Or au Biltmore Hotel, Angélique Euro Café, Atrio Restaurant au Conrad Miami, Bistro 555 à  Wine Depot, Café Bastille, Coté Gourmet, Green Street Café, La Brochette Bistro, La Crêpe Bistro, La Goulue, La Riviera , Le Melting Pot, Le Provençal, Le Rivage, Loulou le Petit Bistro, Lulu, Maison Gourmet, Miami Art Cafe, Otentic Fresh Food, Provence Grill et Vita by Baoli.
For an up-to-the-minute list of participating restaurants and menus, visit: www.frenchspicemiami.com For more information on French Week, visit: www.frenchweekmiami.org
About the French American Chamber of Commerce (FACC) The French American Chamber of Commerce is a not-for-profit organization which mission is to foster business relationships between French and American companies. Please visit our website at www.faccmiami.com or call 305 374 5000.