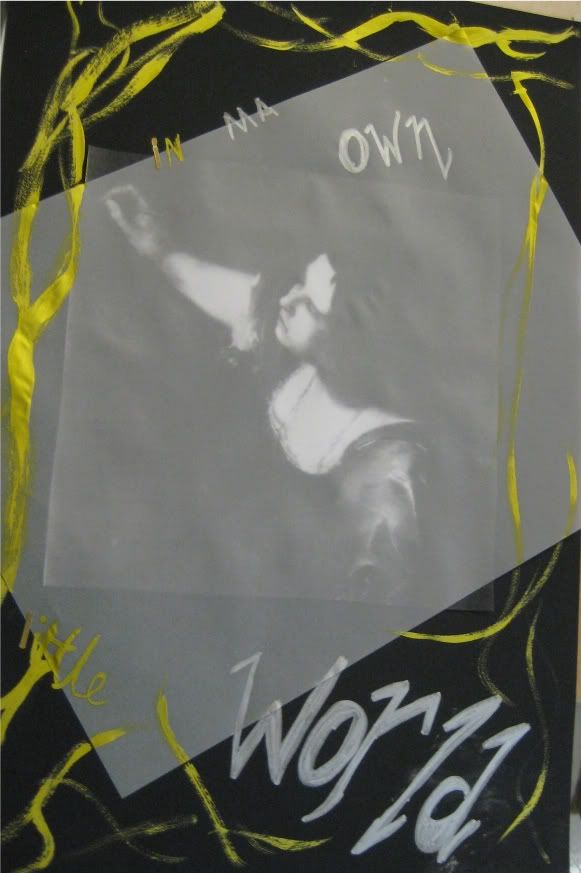 Artwork by WOTR! participant Katia inspired by Artemisia Gentileschi
MOCA's WOMEN ON THE RISE! Artwork on view at Miami Fashion Week
March 19-22
SOHO Studios, Wynwood Art District
2136 NW 1st Avenue, Miami, FL 33126
Artwork by at-risk teenage girls and young women in the Museum of Contemporary Art's WOMEN ON THE RISE! outreach program is on view at MIAMI FASHION WEEK from March 19-22.
The WOMEN ON THE RISE! program addresses issues of self-esteem and positive choices through the study of contemporary women artists who deal with issues of body image, identity and female empowerment in their work. Works on display were created by WOMEN ON THE RISE! program participants at Homestead Job Corps of the Department of Labor, The Village Rehabilitation Clinic, and the Thelma Gibson Health Initiative Girls' Group.
Miami Fashion Week features runway fashion shows by more than 60 international designers. For more information and a complete schedule of events, visit www.miamifashionweek.com
For more information on the Museum of Contemporary Art's Women on the Rise! program contact Isabel Moros-Rigau at 305 893 6211, ext. 41 or visit www.mocanomi.org
Thank you for using Soul Of Miami!