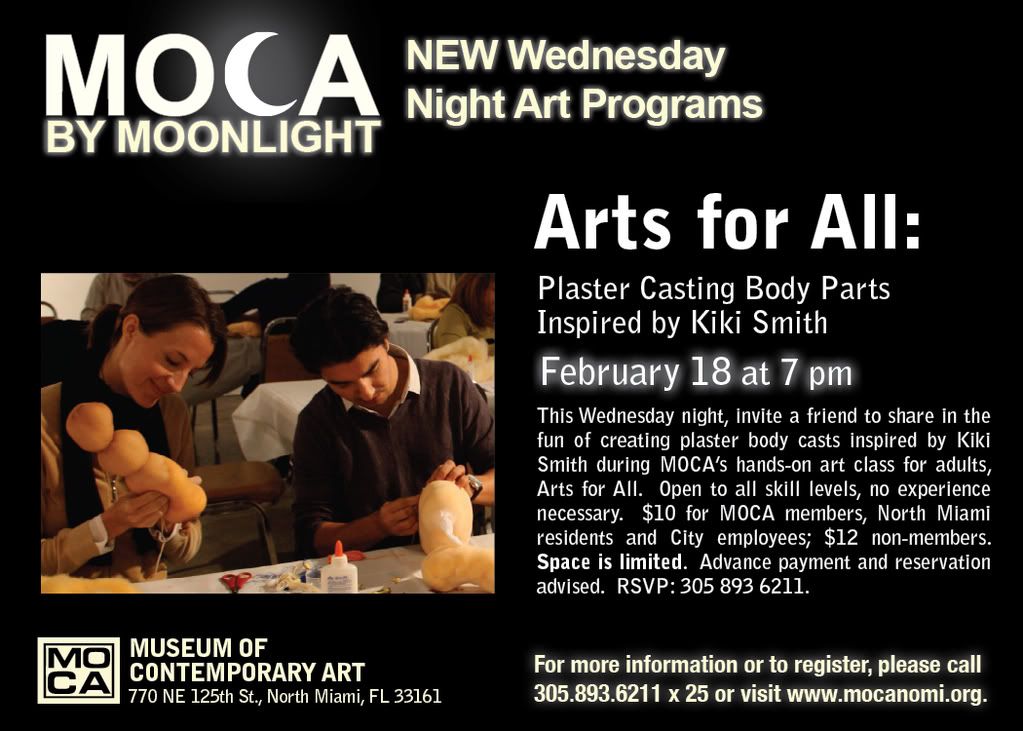 Arts for All this week at MOCA BY MOONLIGHT, Wednesday, Feb 18, 7 pm
Contemporary Art Boot Camp offers 1 hour lectures on themes and issues in contemporary art presented by MOCA's curator of Education, Dr. Adrienne von Lates. Miami-Dade County Art Educators will earn MPP points for attending. $10 per class for MOCA Members, North Miami Residents and city employees, $3 for college students with ID, $12 for all others. Student admission must be paid onday of lecture.
Thank you for using Soul Of Miami!